News
New Art Venue brings Russian and Central Asian Art to Dubai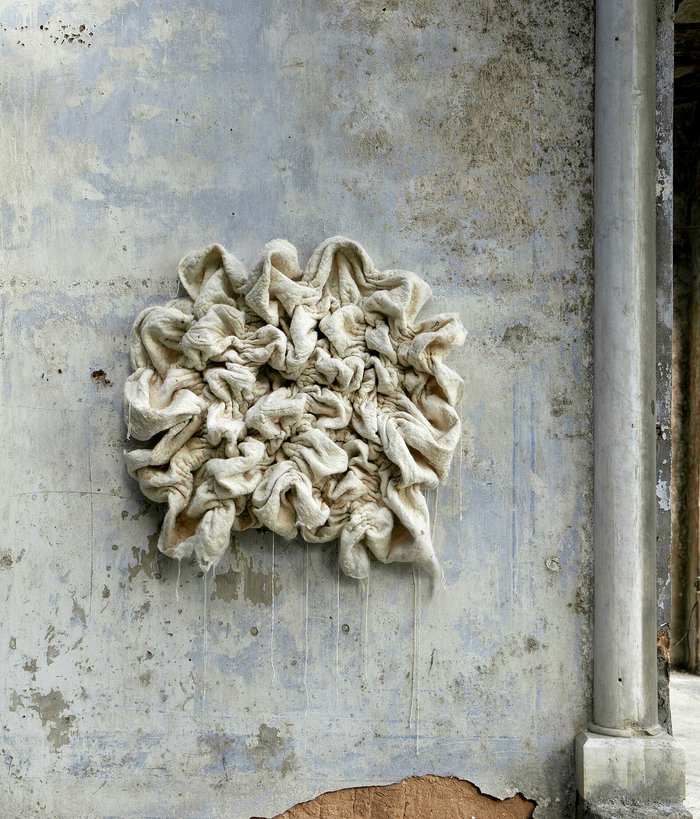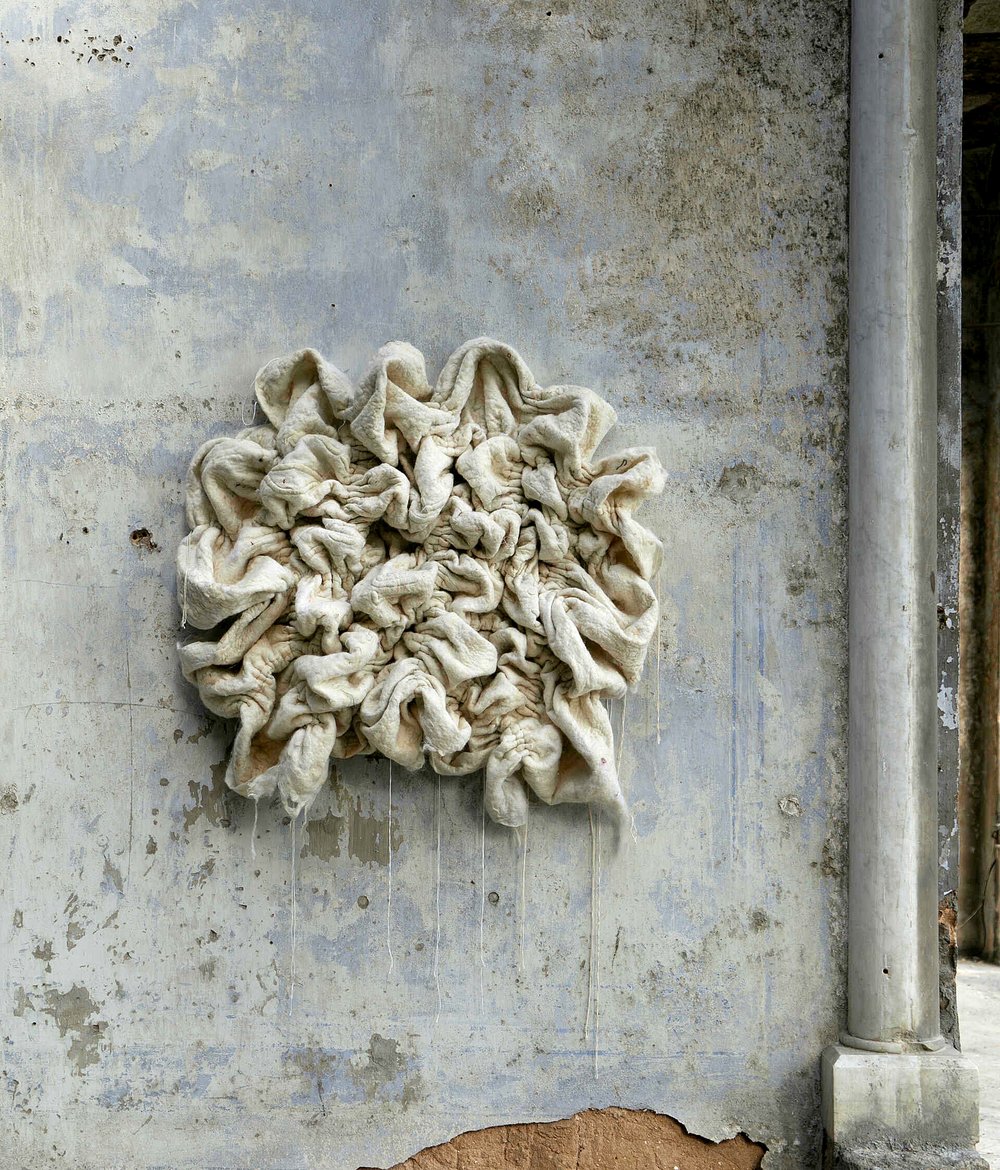 Adrian Pepe. Karyotype #3, 2022. 100x90 cm. Photo Ivan Mudrov. Courtesy of NIKA Project Space
NIKA Project Space, a new art platform for dialogue opened in Dubai with a show that brings together artists from Russia, Kazakhstan and the Arab world.
It's a wall of flowers that welcomes visitors to NIKA Project Space, Dubai's newest contemporary art venue. Flower Riot, a group of four paintings by artist Olga Chernysheva (b. 1962), features a flurry of brushstrokes in muted hues of green, blue, mustard yellow and mauve. Chernysheva's title implies violence, and the petals jostle with one another for our attention. Curiously she has chosen a faded palette to depict flowers in full bloom. Through these contrasts, Flower Riot feels as though it belongs to the present and past: a living moment already consigned to memory.
This evocative mélange of emotion and temporalities runs through each of the works on view in Fragments of Time Unending, the gallery's debut exhibition curated by Sarah Daher. In addition to Chernysheva, the show features works by Adrian Pepe (b.1984), an artist from Honduras based in Lebanon, Saudi Arabian Muhammad Shono (b.1987), Kazakhstan's Alexander Ugay (b.1978), and London-based, Moscow-born Nika Neelova (b.1987). They each approach this elastic theme in distinctively imaginative ways.
For Pepe, time manifests itself as material process. Known for his fiber practice that combines ancient technologies such as felt making into large-scale tapestries, Pepe's work Composition #1 (2020) sets up interesting visual juxtapositions of delicate and rough textures, and beige, yellow, and brown materials.
For Alexander Ugay (b.1978) on the other hand, passing time is abstracted to the level of invisibility. To make Obscurations, Ugay used a type of pinhole camera, in which light passes through several tiny holes onto photosensitive paper. The place in which Ugay makes these camera-less photographs are integral to their meaning. Often, he will visually merge sites with fraught political and social histories, creating an artwork than can converge otherwise opposed or distant realities.
NIKA Project Space opened on 3rd of March on the Al Khayat Avenue, the latest cluster of commercial cultural spaces to develop in recent years in Dubai's transforming Al Quoz industrial district. "Unlike some contemporary art galleries, ours has no specific geographic focus. We intend to exhibit artists from diverse parts of the world. Collaboration will be a key aspect of our program. I imagine the space as a platform for artistic experiments focused on cross-cultural dialogue," said the gallery's founder Veronika Berezina. The next show, opening in late April, will feature works by Ugay in dialogue with Minja Gu (b.1977). Both artists are of Korean descent and explore themes of labor, time, and human emotion.
Born in St. Petersburg, Berezina built a career as an international tax lawyer but her passion for and knowledge about contemporary art is palpable. As she and I walked through the gallery together, she paused before Muhammad Shono's 2017 animated film Children of Yam. Tiny outlines of human figures wander across a white blankness. Black ink periodically seeps into the scene and the figures disappear. "This work resonates with the suffering that so many people are going through right now," Berezina said. "Some families are so divided that they cannot speak to each other. I hope art can begin to create time and space for some of those conversations."
Fragments of Time Unending
Dubai, UAE
3 March – 21 April, 2023