People
Marianna Sardarova: an art journey with no end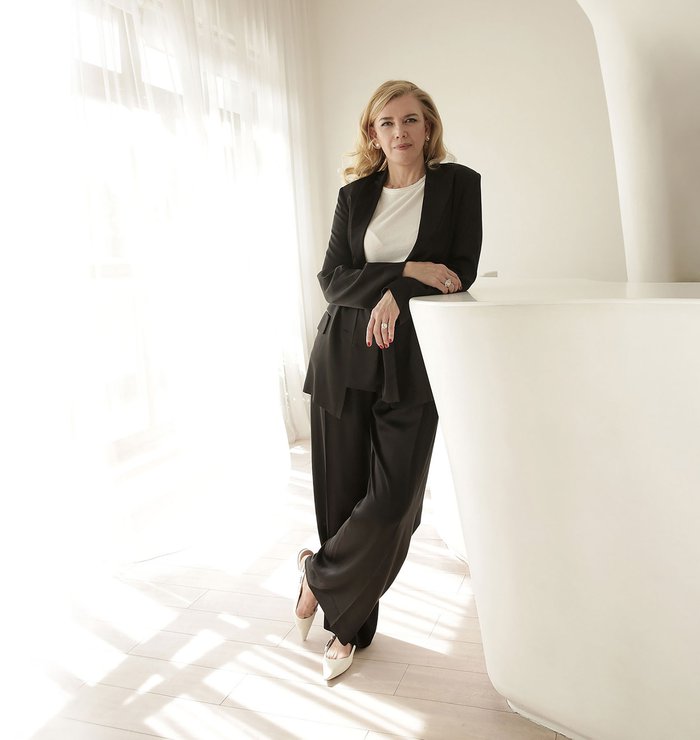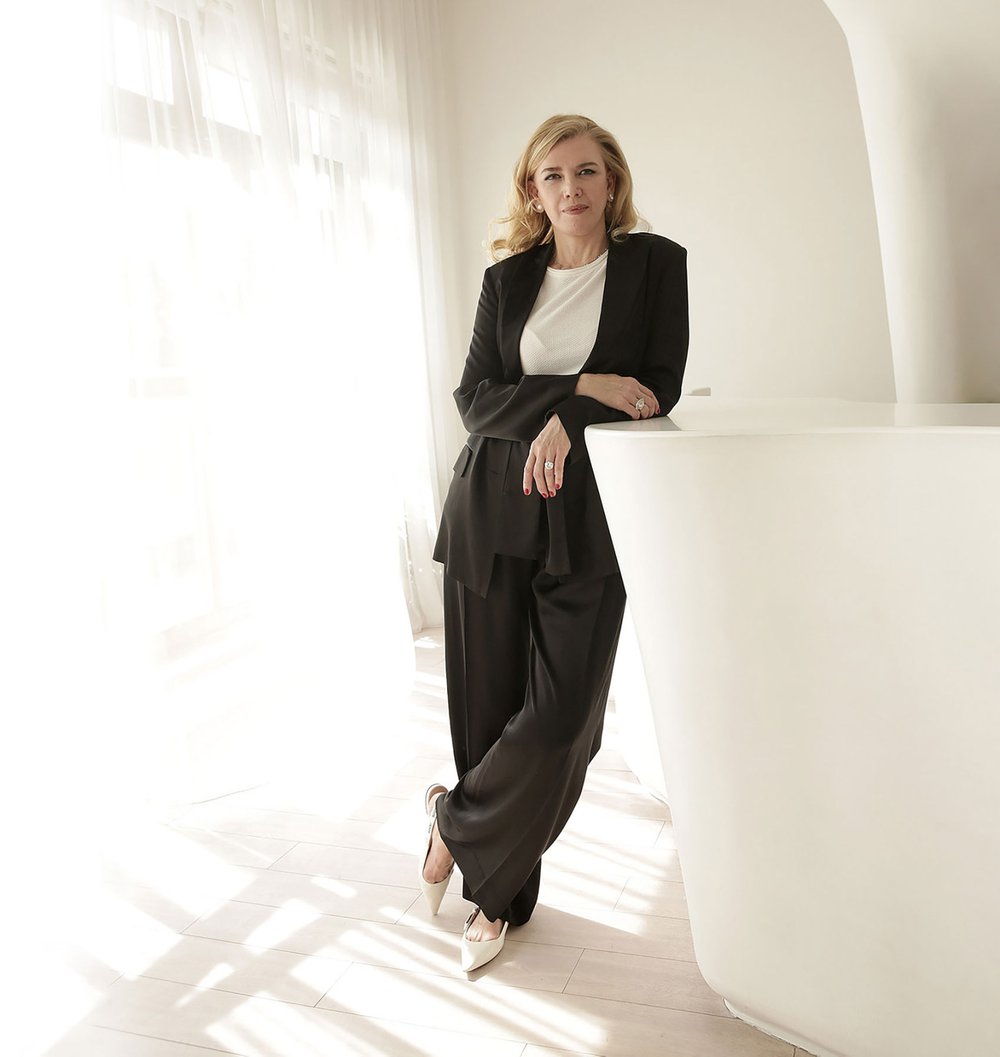 Moscow-based art collector Marianna Sardarova is opening a six-storey art space in the centre of the city to showcase the collection belonging to her foundation. On the eve of this new milestone, Sardarova told Russian Art Focus about her path as a collector: from the hunt for Impressionist masterpieces to her newly-found love of Street Art.
Marianna Sardarova is a passionate art collector and gallerist, who supports young Russian artists, organises auctions and collaborates with both Russian and international museums, sharing her infectious enthusiasm with others. It was while at school that Sardarova fell in love with art. Born in Makhachkala, Dagestan, she spent a lot of time in Moscow on vacation, strolling around museums and galleries. In the 9th grade, while studying history, she was asked to do a project on the Impressionists, which for her was the catalyst for her future vocation.
Sardarova began to collect art systematically as soon as she had the financial means. "I finished building our house and my husband and I decided that art should live there. too." The first artwork that was hung on their walls was a painting by Alexei Savrasov (1830–1897).
When Sardarova first started out, she was advised by an art consultant. "My husband and I both had different tastes and we decided that we would take it in turns to buy art: one piece that he liked and another that I liked. So, we have quite a diverse collection in our dacha, including paintings by Ivan Aivazovsky (1817–1900), Marc Chagall (1887–1985), Victor Borisov-Musatov (1870–1905), Konstantin Korovin (1861–1939) and works by the French Impressionists." Gradually, her collection began to change its focus from 19th century classics to modernist artists; and another category includes works by artists who emigrated from Russia to France, such as Leon Bakst (1866–1924), Alexander Yakovlev (1887–1938), Natalia Goncharova (1881–1962) and Robert Falk (1886–1958), who spent a decade in Paris. In 2003, Sardarova founded the Ruarts Foundation for contemporary Russian art, another part of her interest. Now it has over 2,500 pieces in its collection.
At some point, collecting became an integral part of Sardarova's life and she started to choose the works for her collection by herself, independent of any advice. She devoted many years to her family and raising three children, but when her youngest son was seven, Sardarova felt she lacked self-fulfilment and, in 2003, she launched the Ruarts Foundation. The following year, she opened a dedicated gallery space in the historic centre of Moscow. Since then, she has hosted over 100 solo and group exhibitions and travelled with the gallery to art fairs all around Europe, the USA and Asia. Catherine Borissoff, specialist in photography and daughter of the well-known Russian photographer Sergei Borisov (b. 1947) joined the gallery as its artistic director. Sardarova's enthusiasm for contemporary art has spilled over to her family members. All of her children love art and her daughter Victoria wrote her thesis on street art for her university degree and has also started collecting herself. Last year, Sardarova started to expand her presence in the contemporary art world and is now moving the Ruarts Foundation to a new home. It will open its doors to the public in April and will be situated in a six-story building, which was gifted to Sardarova by her husband, oil industry entrepreneur Rashid Sardarov. The Foundation's art collection consists of Russian contemporary art, ranging from Soviet Non-Conformism to Urban art. "We are moving towards what is most topical and relevant. The popularization of the urban wave in the Moscow art world was due to our efforts, but it is only one part of what we do. Anything that is relevant to its time is important to us." Artists in the collection include stars of Moscow conceptualism, such as Nikita Alexeev (1953–2021), Eric Bulatov (b. 1933), Victor Pivovarov (b. 1937); as well as street artists Kirill Lebedev (Kto) (b. 1984), Alexey Luka (b. 1983), NOOTK (b. 1981) and many others.
In its new building, the foundation will display both works from its collection and will host temporary exhibitions. The Ruarts Foundation will continue to give grants to artists, and, in addition, it will have a space for public programs and film screenings; there will also be publishing activities. Sardarova's private collection has recently also begun to embrace photography and international contemporary art. "The collection includes works by Banksy (b. 1973), Keith Haring (1958–1990), Jaume Plensa (b. 1955), Tony Cragg (b. 1949), Man Ray (1890–1976), Peter Zimmerman (b. 1956) and Yayoi Kusama (b. 1929). She collects both sculptures and paintings, which she sends on exhibition as long-term loans to museums in Scandinavia, including the Moderna Museet in Stockholm, such as the iconic 'Pumpkin' piece by Kusama from 1980. "When I started collecting contemporary Western artists, I felt that it meant I had really matured as a collector. I can't really say exactly when it was that I said to myself: 'Why don't I buy Banksy?', but everything led me to that point. " Today, her interests are broad and there is no narrow niche. She does not like to focus on names.
Marianna's advice to beginners who are collecting: "Get infected with this virus. Collecting is one of life's great pleasures. It keeps you curious about life. If you do not place limitations on yourself such as: 'I am only looking for Bruegel' or 'I am only looking for works by Serebriakova' — you will continue to develop and grow as a person. An art collection says a lot about a person, unlike the car you drive, or the furniture in your house. As a person, what you are surrounded by characterizes you."
Soft Homeland
Moscow, Russia
April 17 – September 26, 2021