People
Daria Krotova's Paradise Lost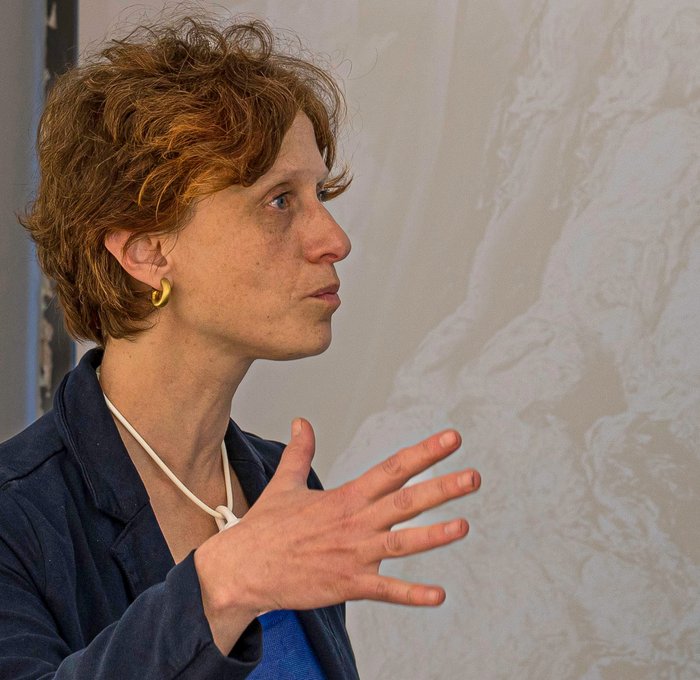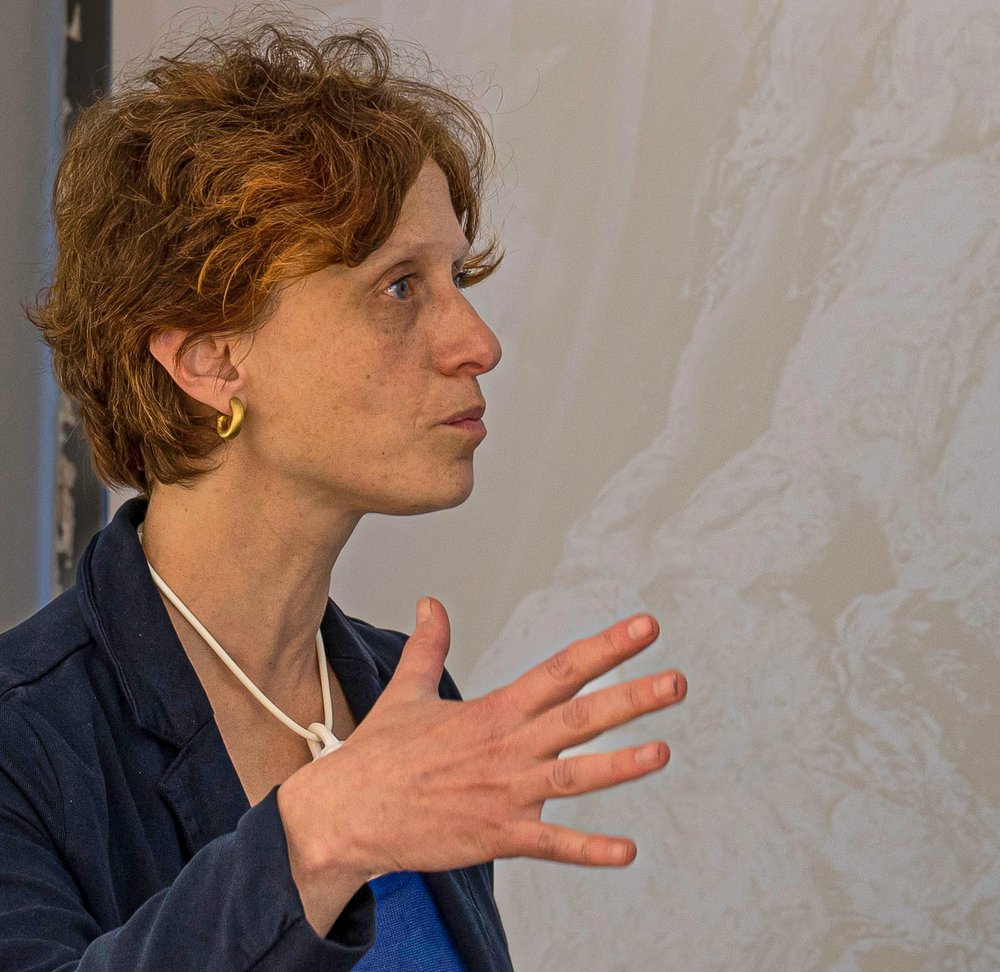 Daria Krotova. 2023. Marseille. Courtesy of Le 33 and the artist. Photo by Pierre Quintrand
Russian-French ceramic artist Daria Krotova has unveiled a thought-provoking project in Marseille. Inspired by Rembrandt's painting of a slaughtered ox, it is a complex reflection on the body, memory, and mortality.
As a sculptor, Daria Krotova's (b. 1971) work belongs in Krauss' expanded field of sculpture, a medium she believes best reflects both contemporaneity and the historical processes which are still crouching in the present, and in which she grasps the chimeras of time.
In 'Carcass' her latest project, based on Rembrandt's 1655 'Slaughtered Ox', the visitor get an emotional shock, finding him or herself face to face with a gory carcass, inside Rembrandt's painting. The carcass, made from papier-mache and fabric, is embellished with faience sculptures. Here Krotova's carcass it is not so much a traditional vanitas, but a mockery of mortality itself, something which you find in other works by the artist. Hers is art which has the power to disgust and shock. Krotova explains her artistic process: "Rembrandt's carcass is very small. In a dark room with no details, it becomes less and less just a piece of meat and takes on a human character. Is it Christ? Here hanging upside down, he has not forgotten that he too is made of flesh. Soutine who was directly inspired by Rembrandt, did not try to make the meat in his paintings seem sacred or holy he draws attention to the fact that what he is painting is just a slab of meat. I feel acutely how hard it is now to paint like Rembrandt, or Soutine, or even Bacon, and anyway, in general, for artists it has been difficult since the Avant-garde to limit oneself to painting, because painting has been enriched by a number of other dimensions that have destabilized it as a finite art form."
It is what is hidden, which appeals to Krotova most of all, the underbelly of human relations. In a project inspired by Kafka that Krotova staged in Moscow at the Iragui Gallery in 2015 called 'Sister Syndrome', she produced a gigantic worm in the gallery space. Krotova wanted the viewer to feel the sense of disgust both on experiencing the object, and at the same time in reading the text by Kafka describing a sister's escape from her brother, her desire to run away and hide every time they meet. Here, Krotova wanted the viewer to feel how the space itself was shrinking, that the viewer was being physically pushed out. The sister syndrome results in uncomfortable, dislocated interactions, you see it in the work of Louise Bourgeois (1911-2010), Annette Messager (b. 1943) and Irina Nakhova (b. 1955), but for Krotova, the allusions are literary.
In Krotova's 2015 work 'Introspection', there were flies in a lightbox, and in 'Melting Snow' portraits of ancestors disappeared, dissolving in the darkness and opacity of the fog of memory. Memories slide away from us, they lose their power and in these works she draws out this effect, creating a sense of wandering, confused consciousness. On the deepest level the flies are symbolic moiras, yet they also have a literary basis, and there are artistic references, like the way Jan Fabre (b. 1958) addresses the frailty and transience of life in the fluttering and dying of butterflies and beetles. Literary appropriation is often at the core of her work. In 'Fragment' she illustrated her own impressions of William Blake's and John Milton's Paradise Lost. The shape of the serpent, its tail, tongue, and the musculature of its gut are like an illustrative embodiment of hell. Indeed, the metaphors of a swirling, wandering, labyrinth, with winding paths are expressed in the 'landscape' of human innards.
Daria Krotova. Carcass
Marseille, France
4 May – 24 June, 2023