News
Vadim Sidur: a sculptor fixated on death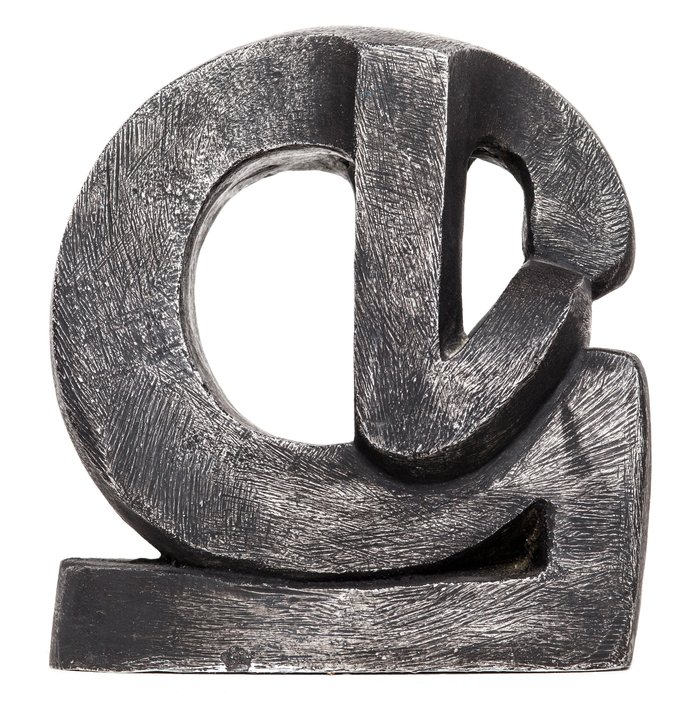 Vadim Sidur. Formula of sorrow, 1972. Aluminum. Photo courtesy of MMOMA
Vadim Sidur: The soviet inventor of 'coffin-art' and his artificial graves.
Vadim Sidur (1924–1986) was shot in the face by a German bullet on his second day on the Russian front in 1941. He managed to survive and was immediately demobilized, but that encounter with death marked the rest of his life.
As a sculptor, he long preferred cemetery commissions, because Soviet gravestones had the advantage of being less subject to censorship. It was a path that eventually led him to inventing what he called 'Coffin-Art'.
The centre piece of a new show called "The Happiest Autumn" at the Vadim Sidur Museum displays sixteen of miniature models of the artist's cast iron gravestones. It also includes three wooden coffins' containing what are meant to be bodies which have been created using rusty shovels, water pipes and other trash.
Those contents echo one of Sidur's poems which reads:
Old rusty iron shovels
I collected in garbage dumps
Reminiscent of large autumn leaves
Similar to human faces
Unhappy in their uselessness
In the 1960s he was branded guilty of formalism and pacifism, something that might well have condemned him to the camps of the GULAG had Stalin still been alive. The consequence was that Sidur's art simply ceased to be exhibited.
Stalin had in the 1950s ordered disabled veterans to be forcibly removed from the main Soviet cities because they were too numerous and unsightly. Although the dictator was long dead, Sidur's concern about the physical and mental injuries inflicted by the war, expressed in his sculptures "The Wounded" (1963) and "Carrying the Cross" (1965), was not what the Soviet authorities wanted to hear or see.
Sidur was also 'guilty' of being one of the few artists in the Soviet Union to be working on Biblical subjects. It was then that the artist started receiving private orders for tombstones.
Sidur's fate was changed in 1970 thanks to a meeting with the German Slavic scholar Karl Aymermacher who organized 20 of the sculptor's 30 exhibitions abroad and thus made Sidur known in the West. His best-known work is the 1979 Berlin monument erected in memory of the victims of the Treblinka concentration camp. However, the sculptor himself never left the Soviet Union.
Despite the passage of time, Sidur remains controversial in Russia. A quarter of a century after his death, he hit the headlines when a group of religious fanatics burst into the Manege exhibition space next to Red Square in August 2015 and damaged six artworks, five of which were by Sidur. The attackers claimed the works offended the feelings of Russian Orthodox believers. A second such attack was made 12 days later. The first attackers called themselves the "God's Will" group. The ring-leader, who said Sidur's version of the Crucifixion was sacrilegious, was given a 10-day prison sentence, while two other vandals got away with a fine.
The Happiest Autumn
Project in celebration of the 30th anniversary of the Vadim Sidur Museum
Moscow, Russia
15 November, 2019 – 19 January, 2020