News
SlovoNovo festival in Montenegro is a Noah's ark for Russian culture in exile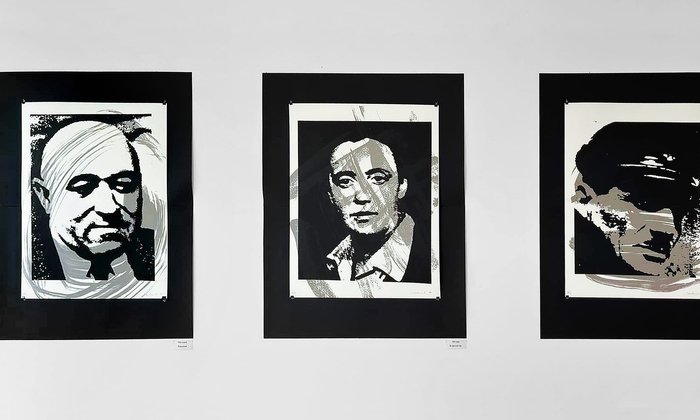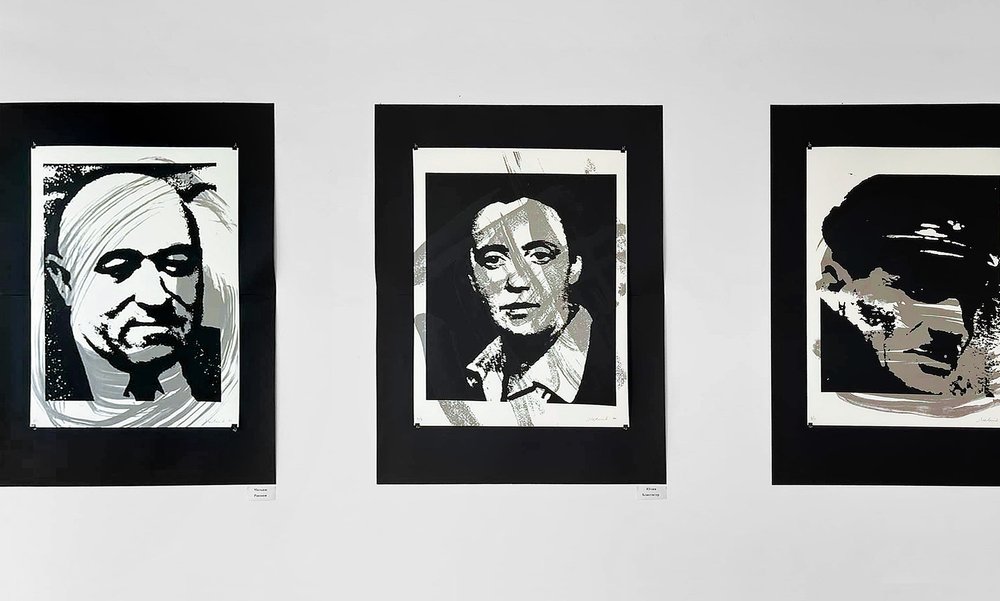 Alexander Melamid. From the series 'Ten Jews of the 20th Century', 2020
The fifth edition of SlovoNovo an independent festival of contemporary Russian culture has been rebranded as the Forum of Free Culture. Launched by curator and cultural entrepreneur Marat Guelman, the event took place in the tourist city of Budva in Montenegro.
As in previous years, the list of participants was impressive. Actress Chulpan Khamatova, rock star Boris Grebenshchikov, playwright Ivan Vyrypaev, the art group Pussy Riot and other high profile cultural figures who were forced to leave Russia before and after the outbreak of the conflict in the Ukraine were all invited to the forum. According to festival organiser Marat Guelman, SlovoNovo 'has become the only statement of cultural people who were forced to leave the geographical limits of Russia, who left the country of their language'. The aim of the forum, as stated by its organisers, is to create 'an ark where one can safely express one's thoughts, as long as they don't carry enmity and destructiveness toward others'.
The visual arts part of the festival opened with a monumental sculpture 'Trap for Tyrants' by Igor Frolov (b.1982), a Russian artist who lives in Montenegro. Although this work was created in 2021, it captures the current mood of deadlock in which the Russian government increasingly finds itself. As the artist himself described it: 'The almost three-metre long work is built like the sort of trap used to catch crabs and fish. There is a mesh container with a narrow entrance, easy to get into and almost impossible to get out of. Inside there is bait for tyrants: gold, palaces and the other usual 'joys' of their lives. In the same way are representatives of contemporary Russian power. For money and luxury goods they drove Russia into a trap from which there is no way out today.'
Moving into the exhibition space there was a significant display of works by Ukrainian artists from Marat Guelman's own collection, including Oleksandr Roitburd (1961–2021), Vassily Tsagolov (b. 1957), Mir group (Igor Gusev and Sergei Anufriev), Oleksandr Hnylytskyi (1961–2009), Arsen Savadov (b. 1962), Ilya Chichkan (b. 1967), Nina Murashkina (b. 1985), Masha Shubina (b. 1979), and Oleg Tistol (b. 1960). The history behind this exhibition itself was no lessinteresting than the works themselves. Saatchi Gallery in London had scheduled a show called 'The Ukrainian Way' for September 2022 which was cancelled last minute due to criticism from inside the Ukrainian cultural community. Thisexhibition had been organised by Igor Tsukanov, a Russian businessman and philanthropist based in London, with Marat Guelman as a consultant. Ukrainian cultural figures had decided that no collaboration with Russians at all in any capacitywas acceptable during military conflict.
'The Ukrainian Way' had been planned as the largest showcase of Ukrainian contemporary art in the UK. The organisers had intended to hold an auction after the exhibition and transfer the proceeds to organizations in support of Ukrainian culture. However, after the exhibition was announced in public many artists whose works were to be displayed in the show were unhappy that their works had been included without any prior knowledge. In their opinion, this treatment of the artworks was a sign of Russian colonialism and an attempt by the organisers to 'whitewash their reputations', marred by ties to Russian power now or in the past. Despite this controversy, some of the works in question were on view during the SlovoNovo festival.
An exhibition by established Russian artist Gosha Ostretsov (b. 1967) called 'Precious Stones of Dissent', full of mysticism and allusions, was another highlight of the festival's visual arts programme. This project was conceived in the early 2000s, after Boris Yeltsin stepped down as President of Russia. Already then, Ostretsov had sensed a change in the course of reform in the post-Soviet space, the coming to power of a new bureaucracy and the eventual reflowering of totalitarianism. At that time he created the characters of the New Government, endowing them with mysterious, yet ostensibly real functions. In the artist's vision, scary, robotic, masked figures in business suits embodied the world of power and those who rule society. He built up a sense of fear and confusion, leaving ambiguous messages and unclear meanings for the viewer, yet it was a world filled with premonitions of disaster to which no-one could remain indifferent.
'The Other Ten Jews of the 20th Century', a project by Alexander Melamid (b. 1945) is a sequel to Warhol's famous 'TenJews of the 20th Century'. Where Warhol painted portraits of illustrious Jews, Melamid created, according to writer Viktor Erofeev's blunt remark, 'portraits of Jews who are criminals'. In the end, Melamid made a subtle artistic provocation forhis heroes were Jews who took part in the 1917 Russian revolution or American gangsters, who became famous for their cruelty.
'ABC 2022' by Russian artist and cartoonist Andrei Bilzho's (b. 1953) is a harsh but beautiful exhibition. Bilzho's ABC is a kind of mirror of Russian society. It reflects the 'brave new world' we have been living in since February 24, 2022. All our thoughts and aspirations have now been crossed out by the letter Z and a mysterious giaconda smile carries one message: 'Not everything is that easy'. Both the letter and the words have become infamous propaganda memes in Russia since the beginning of the conflict.
Contemporary art from Russia and the Ukraine was well represented at SlovoNovo. In addition to those already mentioned there were other displays called 'Forbidden on the Territory of the Russian Federation', 'New Russian Museum' and 'Nikolai Dronnikov. Emigrant, Chronicler of Emigration. From the collection of Evgeny Demenok'. After the festival ended, the exhibitions remained open for the public for one week, Marat Guelman told Russian Art Focus.
SlovoNovo
Budva, Montenegro
Festival dates: September 23-30, 2022
Exhibition dates: October 1-7, 2022