News
George Costakis: the 'Crazy Greek' who gave Russian avant-garde a voice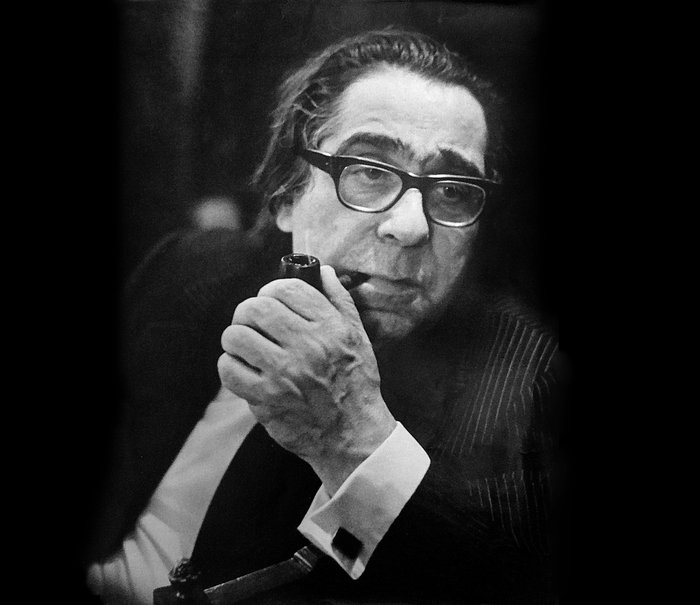 Moscow's AZ Museum will host a retrospective of the late collector's life, inspired by his dream of one day creating a Costakis museum in the Russian capital.
During communist rule, Soviet collector Igor Savitsky (1915–1984) chose the Soviet republic of Uzbekistan's dusty hinterlands to stockpile his famous Avant-Garde hoard, as far away as possible from the empire's centre of power. His fellow collector, Moscow-born Greek George Costakis (1913–1990), could afford to be bolder, because he was an employee of the Canadian embassy for 35 years and was thus regarded as an outsider. He amassed thousands of abstract, constructivist, and suprematist works in his Moscow apartment right under the nose of the all-seeing – yet initially unsuspecting – authorities.
Costakis always dreamt of a museum based on his collection being built in Moscow one day. There is no sign of that ever happening, but the AZ Museum's 'Costakis' Choice' exhibition at least looks like a consolation prize.
"The collection – at least for me – is an organism," Costakis told his friend and biographer, Canadian diplomat Peter Roberts. "If it is a truly personal collection, it carries a spiritual imprint of its founder and is built with a love which can become a strong passion. I have often felt the impulse to go to one of my paintings and caress it, give it a smile… A collector is capable of committing a crime for the sake of a coveted work, not to mention sacrificing the welfare of his family. Collecting, in its own way, is a genuine illness."
When fearing an increasingly aggressive KGB, Costakis negotiated his family's departure from the Soviet Union in 1978. The then 66-year-old "boarded his plane with tears in his eyes, feeling, rightly, that he was being driven from his own country, guilty of nothing but having given it a priceless gift," Roberts wrote. The ransom Costakis had to pay for his freedom was disguised as a gift. He was obliged to donate 80 percent of his collection to the State Tretyakov Gallery and two other Soviet institutions. He took what remained with him to Greece. A declassified Soviet document hints at why the authorities let him go: "It can be safely assumed that the acceptance of Costakis' gift of a portion of his collection will show us in a favourable light politically," was the way the regime saw it.
'Costakis' Choice' is the first major exhibition about the collector since the Tretyakov's 2015 'Georgy Costakis: departure from the USSR'. The private AZ museum is named after the non-conformist artist Anatoly Zverev (1931–1986), who had been a great friend of Costakis.
Costakis' Choice
Moscow, Russia
22 April – 27 December 2020