News
Genuine or artificial? AI art at the Hermitage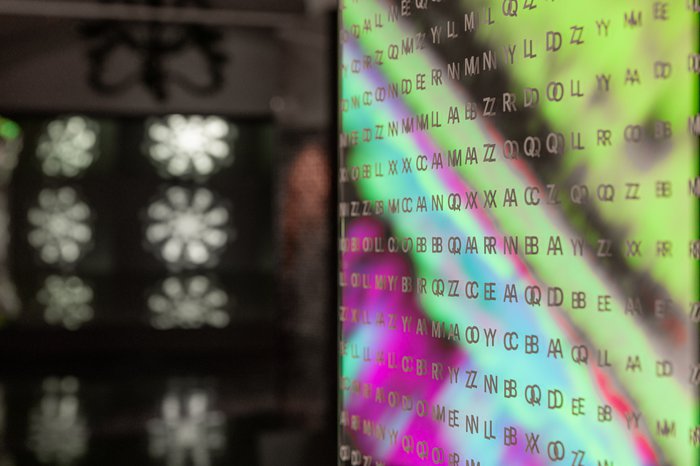 A giant leap into the future or the babbling of HAL 9000 in Stanley Kubrick's "2001: A Space Odyssey" all over again? St. Petersburg State Hermitage Museums has opened an artificial intelligence art show
St. Petersburg's revered State Hermitage Museum has for the first time opened an ambitious art exhibition created with the help of artificial intelligence. It bears the title "Artificial Intelligence and Intercultural Dialogue," the latter subject being a favourite subject of the museum's veteran director, Mikhail Piotrovsky.
In it, 14 artists from 12 countries explore the new possibilities offered by artificial intelligence (AI). Installations, videos, sculptures and paintings are displayed in a clinical setting. The event was organised in the General Staff building of the Hermitage by the Kremlin's Russian Direct Investment Fund (RDIF). Its Saudi counterpart (PIF), along with the RDIF, China and Japan footed the bill.
The opening on 6 June was attended by Russia's Culture Minister Vladimir Medinsky, who normally snubs contemporary art, and the Saudi Minister of Energy, Industry and Mineral Resources Khalid A. Al-Falih.
The exhibition plays on several levels, involving the traditional function of Hermitage, which was used by the Tsars as an instrument of diplomacy. The Hermitage itself attempts to catch the attention of the conservative section of the city's public as well as establish a dialogue between old and new art, between technology and creation. 
Saudi Arabia's newly-created Culture Ministry thought it important to select two female Saudi artists to improve the country's image. In "Being and Existence," a deep and massive video installation by Lulwah Al Homoud (1967), the merging of calligraphy and Vedic mathematics into kaleidoscopic geometrical patterns is supposed to create "serenity and tranquillity." 
Al Homoud uses AI to develop an abstract linguistic code without words which she deems "universal". In another video installation, Daniah Al Saleh, who is also Saudi, deconstructs Arabic into 3D abstracts linguistic units displayed white on black.
Fascinated by China ink blots on paper, the Russian artist Egor Kraft (b. 1986) imitates blots on e-paper through a generative-adversary network. This AI technology is also used by the French trio Obvious and Turkey's Refik Anadol (b. 1986). The latter compiles millions of architectural images of buildings from different eras to create a mesmerising video revealing the space in the mind of a machine. Famous for their AI portrait of the fictitious Edmond de Belamy (sold for a record $432,500 at Christie's), the Obvious Art Collective is showing five works from the Belamy Family Portraits series and Japan-inspired landscapes based on multiple photographs of traditional prints. 
All the artists involved in this project show a serious engagement in science and a deep understanding of AI. Their experiments open exciting possibilities, but imagination is sometimes lacking. The two robotic arms drawing perfect geometrical forms (Teamvoid and Youngkak Cho, South Korea) are one such example. Not all artworks have the ability to generate emotions among AI non-specialists.
From an aesthetics point of view, Datum, a whirling audio-video installation by Japan's rising star Norimichi Kirakawa (1982) is the most convincing exhibit. Exploring the boundaries of human perception, Kirakawa provides a positive answer to the crucial question whether AI can enrich the human imagination.
Incidentally, Kirakawa's six-dimensional Euclidean space is reminiscent of the final part of Stanley Kubrick's "2001: A Space Odyssey." Datum is a maelstrom of data manipulated by a crazy algorithm changing the coordinates, reproducing the hallucinogenic experience of synesthesia: when a form becomes a sound, a colour turns into a movement and so on. The machine does indeed produce visuals that go beyond what people are able to imagine.
Though slightly skeptical, Mikhail Piotrovsky considers AI to be a minor challenge to creative humans, writing in the catalogue that "a good artist will defeat AI, a poor artist will lose." But does it have to be a Promethean competition? The exhibition shows a variety of ways to operate artificial intelligence. The most interesting works manage to blur the line between machines and humans. The exhibition's co-curator Victoria Kondrashova, who works extensively in the field of Science Art, points to a radically new dialectic, where "you can never be sure who teaches whom: the artist or the machine?" 
Artificial Intelligence and Intercultural Dialogue
St. Petersburg, Russia
7 June – 7 July, 2019