News
CYFEST-14 showcases Russian and Ukrainian art in New York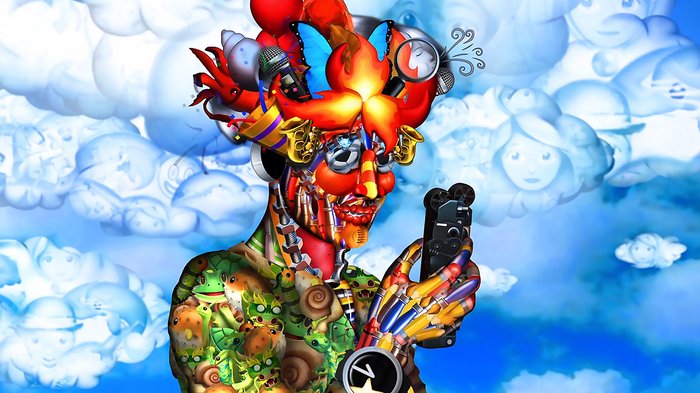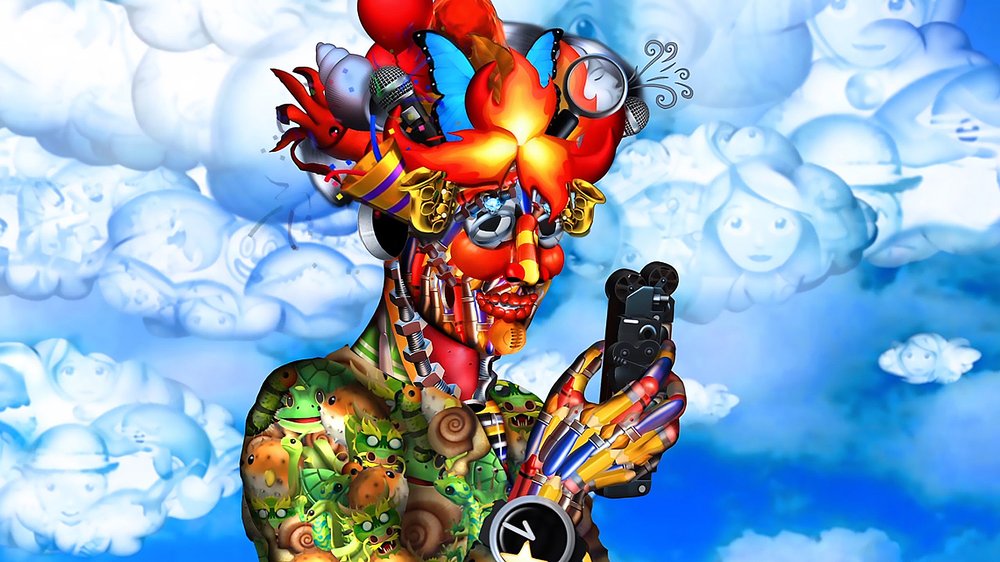 Carla Gannis. Portraits in Landscape, 2007. Looped moving image, single channel. Courtesy of TRANSFER Gallery and the artist
This year CYLAND Media Art Lab's itinerant media art festival has turned to painting for its latest edition which has opened in New York in collaboration with the Kolodzei Art Foundation.
CYFEST is one of those horizontal art world initiatives that survive against the odds, thriving in any political climate. Conceived by St Petersburg based artists and curators Anna Frants (b. 1965) and Marina Koldobskaya (b. 1961), since its launch in 2007 and supported chiefly by local art institutions, it has taken place in different cities around the world, among others in St Petersburg, New York and London and with occasional editions in Moscow, Beijing, Venice and Bogota. Even in 2022, the year of ruptured cultural ties and upended logistics, there have been different versions of the 14th edition shown in Armenia, the UK and now New York City.
The theme of this year's festival is Ferment, expanded to Ferment: Metamorphoses and Reflections in New York. It invites viewers to contemplate the process of fermentation not only in a strictly biological sense but in a metaphorical meaning around the fermentation of new ideas and realities. Natalia Kolodzei from New York's eponymous Art Foundation, who co-curated the exhibition, told Russian Art Focus that this idea was inspired by the writings of Vassily Kandinsky (1866–1944). "In one of his articles Vassily Kandinsky was contemplating fermentation from an etymological standpoint, understanding it as agitation, an important part of artistic creativity for many artists." The curators explore this phenomenon across different media and epochs.
Intergenerational and with a wide mix of artists from different countries, the scope of the show includes both drawings by the non-conformists Ilya Kabakov (b. 1933) and Erik Bulatov (b. 1933) and hi-tech installations by millennials like Andrew Strokov and Ivan Karpov (b. 1986). There is an impressive Arcimboldo-inspired video work by American Carla Gannis (b. 1970) that was once shown on Times Square, and an American flag made out of many pairs of eye-glasses by Georgian David Datuna (1974–2022). Works by Ukrainian artists Arsen Savadov (b. 1962) and Dasha Shkorubsky-Kandinsky (b. 1985), as well as the classic Pyotr Belenok (1938–1991) are also on display.
Much of the exhibition comes from the vaults of the Kolodzei foundation itself, celebrated for its major collection of Soviet-era non-conformist art. Founded by Tatiana Kolodzei, it has been promoting non-conformists in America and Europe since 1991. Viewers can witness how new visual language 'fermented' in the almost-Surrealist art of Ernst Neizvestny (1925–2016) and Mikhail Chemiakin (b. 1943), abstract collages of Lydia Masterkova (1927-2008) and philosophical figurative paintings of Natalia Nesterova (1944–2022).
However, the connection of these works with the more recent and hi-tech artworks in the show is not always obvious. Works by non-conformist artists and the hi-tech creations of our contemporaries such as solar-powered light installations by Ivan Karpov or a tricky contraption with fermenting fruits by Vasilii Bakanov (b. 1987) and Andrew Strokov (b. 1991) co-exist in the spirit of good neighbours rather than in any active dialogue. Yet in the grand interiors of the century-old National Arts Club even such a modest intervention of new media seems like a bold and daring move. And the installation by Ukraine-born Russian artist Katran (b. 1970) "A thousand handshakes" consisting of ceramic mushrooms lined neatly in the corner, seems to hint that art, like mushrooms, springs up where and when we least expect it.
Ferment: Metamorphoses and Reflections
New York, NY, USA
December 6, 2022 – January 3, 2023