News
An ambassador for Russian art in London: Anna Stonelake has died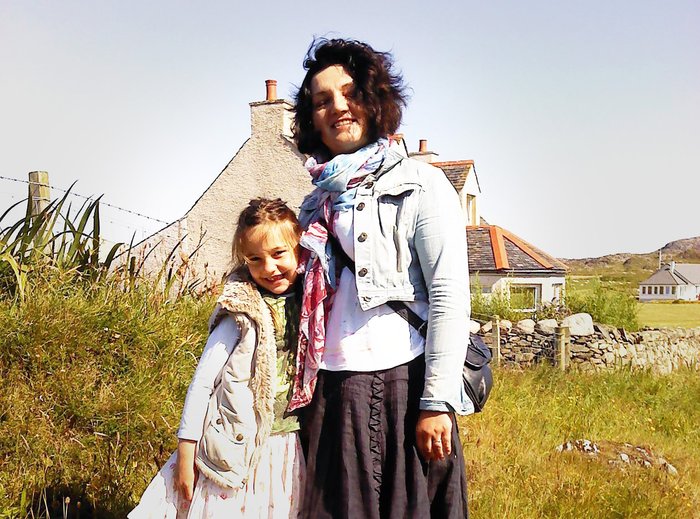 Anna Stonelake, curator and gallerist who introduced contemporary Russian art to the British public, has died in London. Elena Zaitseva has written a tribute to her for our sister publication The Art Newspaper Russia.
The news of the sudden death of the 48 year old founder of London's White Space gallery has shocked everyone in the Russian art scene in Britain. Throughout the 2000s her gallery was a destination for anyone interested in the work of contemporary Russian artists, a circle that has widened considerably through the efforts of Stonelake. She worked with performance art, street performance and site-specific projects; she was the first to show Russian video art and post-Soviet photography in London, and was one of the first to introduce works by living Russian artists to London museums. Jo Vickery, editor-in-chief of Russian Art Focus who was head of Sotheby's Russian department at the time, says that for her, every visit to White Space was a learning experience, in which she discovered new and exciting artists. Nicholas Iljine, advisor to the State Hermitage, and a great supporter of Russian contemporary art, described Anna Stonelake as someone 'with a warm and sensitive heart, with religious faith, the kind person who found it difficult to exist in the art world'.
Anna Stonelake was born in St. Petersburg, then Leningrad, in 1973. In 1999 she graduated from the Mukhinsky College for Art and Industry having also spent some time at the London School of Theology at Brunel University. Shortly after graduation, coinciding with the birth of her first daughter, Stonelake moved to London where, a year later, she and Michael Stonelake organised the first exhibition of artists from Russia, launching the White Space Gallery. In thenoughties this gallery went on to become the place in London where you could see cutting edge Russian art including work by Timur Novikov (1958–2002) and 'new artists' from St. Petersburg, the Factory of Found Clothes (a female artist duo under the pseudonyms Glucklya and Tsaplya), as well as Muscovites Olga Chernysheva (b. 1962), Gosha Ostretsov (b. 1968), Tatiana Antoshina (b. 1956) and many others.
The gallery in its early years was located in St Peter and Paul's Church near Oxford Street, where plywood walls had to be built for each exhibition. But there were also exhibitions in museums and in the perfect 'white cubes' of the prestigious London neighbourhoods of Mayfair, Belgravia and St James. The London Herald Tribune wrote about the exhibition 'The Russian Patient' at the Freud Museum, co-curated by Anna Stonelake and ex museum curator and psychotherapist Nana Zhvitiashvili. They caused a sensation with a performance by Oleg Kulik (b. 1961), in which he lay reclining on an authentic Freudian couch in the Freud museum being analysed by a black dog. It was down to Anne Stonelake's outstanding natural ability to negotiate with all kinds of people that the dog (owned by a museum janitor) and the couch were allowed to be used in the performance.
Her ability to convince people using cheer and inspiration to build cultural bridges helped her launch Vladimir Tarasov's (b. 1968) career in China, sell Tatiana Antoshina's work to Elton John (through Jay Joplin, owner of the White Cube Gallery) and be the main source behind the Victoria and Albert Museum's collection of contemporary Russian art. She organized the first screenings of films by Yevgeny Yufit (1961–2016) and the Necrorealists at the ICA (Institute of Contemporary Art, London) and exhibitions of prints by Andrei Tarkovsky (1932–1986) and Sergei Parajanov (1924–1990), accompanying them with articles by leading critics. Stonelake was the first in the UK to work with Lithuanian photographers Antanas Sutkus (b. 1939) and Rimaldas Viksraitis (b. 1954), persuading British photographer Martin Parr (b. 1952) to help with the promotion.
Anna's passion for curating exhibitions, organising publications and printing books, discovering new names and promoting young artists was combined with impeccable taste and artistic flair. She generously shared her knowledge, giving crucial curatorial work experience to many young people, some of whom went on to become leading figures in the art scene, such as Nadim Samman, curator at the KW Institute of Contemporary Art, and the artist Yelena Popova. She continued this work tirelessly over the past few years, travelling extensively to Russian cities, to discover new talents.