People
The Roman Babichev collection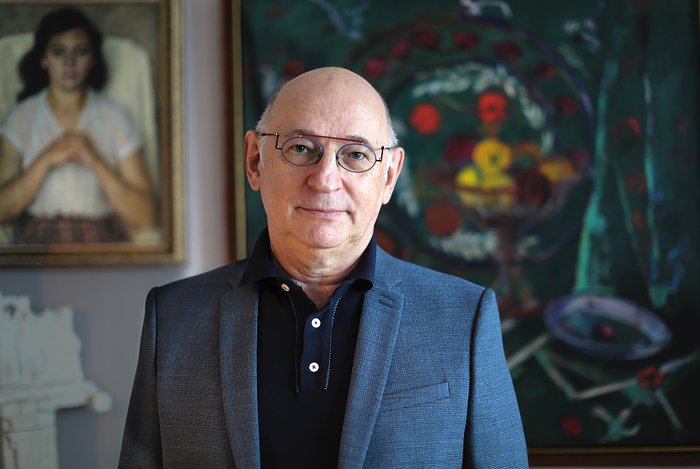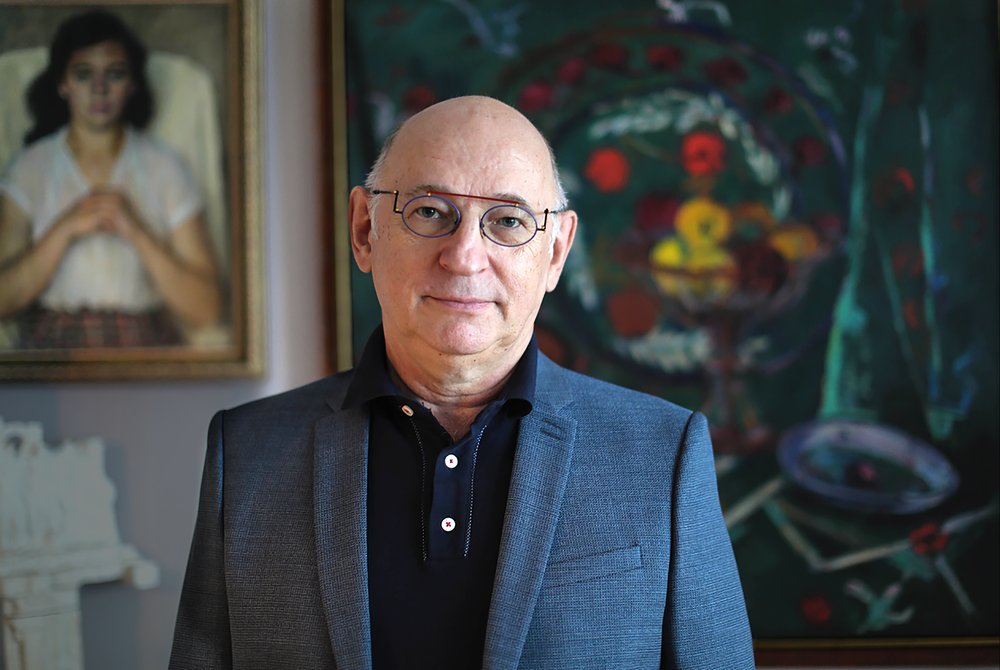 All the way from rediscovering long-forgotten Soviet artists to exploring Russian contemporary art
Entering Roman Babichev's apartment, set in a leafy Moscow residential district, is more like visiting a gallery than a home; there are hundreds of artworks displayed from floor to ceiling in every room. His collection now consists of over 4,000 works of art. It spans from pre-revolutionary times to the early 21st century, but his most remarkable achievement is how he has revived a long-ignored strand of Russian art dating back to the darkest years of the Soviet Union.
"I take pleasure in every work I own, regardless of the artist's status, reputation and price; each piece has its subject and its own story," Babichev says. "Here, I interact with history." 
In the first room, vivid paintings by Aristarkh Lentulov (1882–1943) and Anatoly Mikuli (1882–1938) conjure up the carefree years before World War I and the 1917 Bolshevik Revolution changed the country's fate. The heart of Babichev's collection shelters what he calls Russia's long forgotten Modernists. Babichev defines Modernism as a label which extends to all forms of art, except academic ones.

He points out the sombre, evocative Leningrad landscapes by Alexander Vedernikov (1898–1975) and Vladimir Grinberg (1896–1942); the bold forms of Alexander Rusakov (1898–1952) and the pared-back emotion in paintings by his wife Tatiana Kuperwasser (1902–1972); the washed colour and fine lines of works by Nikolai Emelianov (1903–1938) and Eduard Krimmer (1900–1974). In the adjoining rooms hang works by Moscow artists. These include Konstantin Istomin (1887–1942), Aleksandr Tyshler (1898–1980), Aleksandr Shevchenko (1883–1948), Nadezhda Udaltsova (1885–1961) and many more. The range in style, energy and experimentation of these artists living in Moscow and Leningrad from the 1920s to the 1940s is a revelation.
It's a body of work which counters "the West's flat, binary picture of Soviet Art as an anti-modernist space, in which only the adepts of Socialist Realism or Non-conformist artists existed," says Nadya Plungyan, a curator who teaches art history at Moscow's state Higher School of Economics (HSE).
When Babichev started collecting art, it was almost by chance that he stumbled on what was then an invisible group of artists. Born and raised in the Soviet Union, it was only in 1975 that Babichev first got to see art that wasn't an official version portraying the feats of the builders of Socialism. At the time, he queued for hours one freezing January day to see an exhibition of Non-conformist art in the Beekeeping Pavilion of Moscow's All Union Exhibition of the Economic Achievements of the National Economy (VDNKh). The event which took place in that unlikely venue is now part of Russian art history.
Babichev was blown away by what he saw. "I was completely astonished and from that moment I wanted to live surrounded by works of art," he recalls. After a successful business career during Perestroika and the post-Soviet decade, Babichev began collecting art in the early 1990s, but found that Russia's Non-conformists were by then much keener on selling to foreigners, so he looked elsewhere. 
Through friends, he met the widow of 1930s painter Rostislav Barto (1902–1974), a graduate of VKHUTEMAS (Higher Art Technical Institute), a radical art school set up after the revolution with branches in Moscow, Leningrad and other major cities. Barto had also been a student of Avant-Garde painter Alexander Shevchenko. 
Babichev recalls the meeting in the widow's apartment. Barto's works were all over the flat's walls or kept meticulously in her files. "She looked after them very carefully, like many artists' descendants. I have not met many who don't take this kind of care with the work of an artist in their family," Babichev says. It was his first encounter with the legacy of an entire generation of Soviet artists. He bought 36 works and was hooked. Through detective work and sheer determination, he sought and found other artists' families. 
He recounts how the descendants of Leningrad's Vedernikov "pulled a cardboard folder out from under the bed. Inside were dozens of museum-class paintings, taken off their canvas-stretchers as they would otherwise have filled one of the two rooms that family of four lived in." This was Russia's "silent" or "behind the wardrobe" art, made by artists who had continued to create long after the Kremlin's doctrine snuffed all alternatives to the Socialist Realism imposed by Stalin.
The Soviet state adopted Socialist Realism as cultural policy in 1932 and founded the Union of Artists. Non-members could no longer exhibit in a country where the state had become the sole source of income for Soviet artists. Denied exhibitions and with no records kept of their work, it was as if those excluded artists were being literally erased from the history of Russian art.
Many were forced to take day jobs such as working in the Leningrad porcelain and glass factories, illustrating children's books or designing posters. Some hid or even destroyed their work. Artists deemed "anti-Soviet" and those who did not conform were persecuted.
Disguise and compromise turned out to be life-saving tools when faced with a ruthless totalitarian state. Vedernikov, one of Babichev's heroes, for instance, remained a quiet member of the Union of Soviet Artists' Leningrad branch, but stopped painting. Rusakov also occasionally depicted Soviet workers, but his soft brush created something a world apart from the triumphant aggressiveness of Socialist Realism. 
Vera Ermolaeva (1893–1937), who worked with Marc Chagall (1887–1985), El Lissitzky (1890–1941) and Kazimir Malevich (1879–1935) in the 1920s, was executed in a GULAG camp after being found guilty by a NKVD court of "anti-Soviet activity expressed in propaganda promoting anti-Soviet ideas" and "associating with the anti-Soviet intelligentsia". 
Of the Leningrad artists displayed in Babichev's collection, Emelianov was executed by a firing squad in May 1938, while Eduard Krimmer burnt most of his work and the young Maria Kazanskaya (1914–1942) went mad after being imprisoned at the age of 18.
Babichev organised a two-part exhibition of his collection split between 2017 and 2018 at the Moscow Museum of Modern Art. He tellingly gave it the title of 'Modernism Without Manifest'.
Sergei Fofanov, a curator and researcher at Moscow's State Tretyakov Gallery says those two exhibitions point to increasing interest in these Russian artists of the 1920s and 1930s and credits Babichev's energy as a key factor in resurrecting them. "Of course Roman Babichev is promoting his own collection, as any collector would, but the quality of the artists he has assembled will help lead to a re-evaluation of Russian art in the 1920s and 1930s," Fofanov told Russian Art Focus. 
Defying pandemics, Babichev is expanding his reach. "As a collector, I wanted some change," he told Russian Art Focus. "When you have studied the same period for 20 or 30 years, you want to move on a bit. He has bought works by Russian non-conformist artists, such as Dmitry Krasnopevtsev (1925–1995), whom he admired in the early days of his collecting career. But he's now more interested in contemporary Russian artists like Nikita Alexeev (b. 1953), Alisa Yoffe (b. 1987) and Konstantin Batynkov (b. 1959), and he's still hunting for the "right" work by Viktor Pivovarov (b. 1937).