People
Paquita Escofet-Miro: a taste of Soviet freedom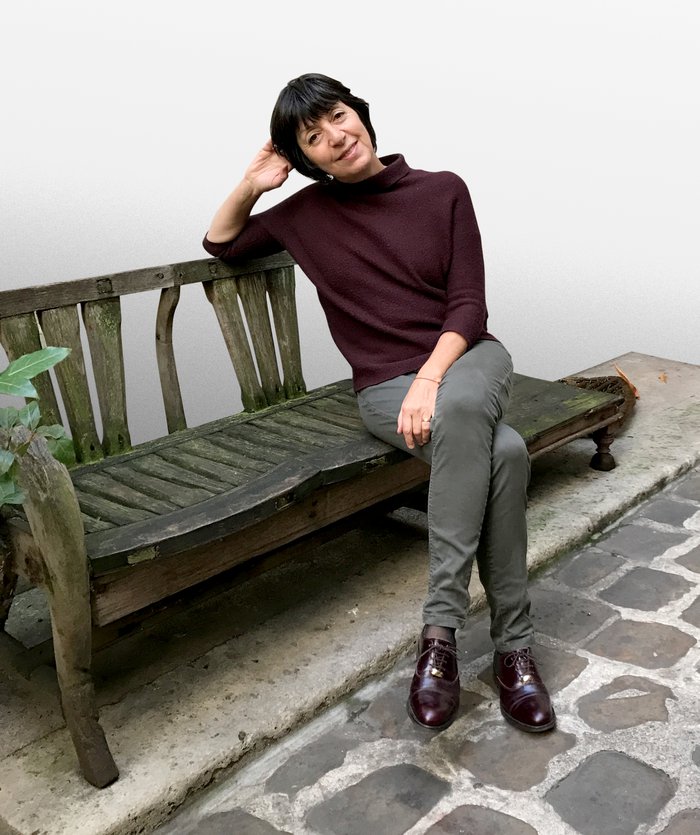 "I'm back in the USSR. You don't know how lucky you are." (The classic Beatles hit was written three days after the 1968 Soviet invasion of Czechoslovakia).
There is a house in Paris with a beautiful narrow courtyard covered in vines. It shelters a discreet, but commodious flat which Paquita Escofet-Miro uses as exhibition space to show her collection of Russian art from the 1980s and 1990s. Her grandparents were Spanish Republicans who fled to France when that cause collapsed. And Paquita's own fate was sealed when she chose Russian as her third language at her French school.
At the time, it was the language of the Soviet Union and Communism, revered both by her left-leaning teachers and her family. Yet when Paquita, then aged 16, landed in Paris, her White Russian professors at the Sorbonne soon changed her mind. "In school, I was trained to love the USSR, but university changed that," Paquita recalls with a smile. To find out for herself, she decided she would never go to Moscow as a tourist. Instead she went there in 1979 as a scholar to do research on the novelist Nikolay Leskov (1831–1895).
Moscow was ambiguous. Street life was very unattractive, people were cold and all dressed in the same way. Paquita's imaginative looks were frowned on. However, indoors Muscovites opened up, welcoming strangers into their homes and organizing warm get-togethers. On one such occasion she met a young history student who had a collection of children's books from the 1920s.
They soon married so that she could return to the USSR and live there as the lawful wife of a Soviet citizen. Paquita would spend her days working in the French embassy, but her real life only began at night and on weekends, once the parties started. 
Nevertheless, she missed the artistic circles she had started to frequent in Paris. Museums in Moscow at the time provided a slim choice between social realism and classical art. The word spread, as it often did in the USSR, especially in the underground, and soon Paquita met 18-year-old artist Sergey "Afrika" Bugayev (b. 1966). He had come from Leningrad and was looking for her. The former imperial capital felt new, young, and, what was more important, free from all ideology, whether Soviet or dissident.
That Leningrad generation of artists is often described as one that never fought for its rights against Soviet ideology, because it considered freedom an inherent right, available to all. Paquita confirms this, describing them as friendly hooligans, profoundly antagonistic to all those who withheld them from communicating, but essentially never too serious, never trying to deal with the brutal burden of ideological restrictions. 
In addition to "Afrika", the "New Artists" in that group were Georgiy Gurianov (1961–2013), Andrei Krisanov (1966–2013) and Timur Novikov (1958-2002), as well as Inal Savchenkov (b. 1966), Evgeny Kozlov (b. 1955) and Oleg Maslov (b. 1965). 
Paquita nostalgically recalls a blissful era when that circle of friends was still small. They would throw parties in the basement of St. Petersburg's Russian Museum, where one of their group worked night shifts. When it was over, 10 people would somehow squeeze into Paquita's Soviet 'Zhiguli' car and she would race through dark streets to evade the KGB agents hot on her tail.
The group staged "kvartirniki", clandestine concerts and performances in flats. She was surrounded by exultant children, a mélange of friends, who were eccentric, creative and even mad. What mattered is that they were sharing adventures and helping each other out. 
Paquita became an important part of that exchange. Kino, the group founded by the legendary Viktor Tsoi (1962-1990), which became one of the most popular and influential bands in the history of Russian music, would record their songs on audiotapes she brought from Paris. Her artist friends, meanwhile, could dress in French fashions, paint using innovative western materials and listen to the latest foreign records thanks to her.
In turn, the artists would often give their paintings to Paquita, or sell them very cheap. Some, she did not particularly like, but she took them all and today she cherishes them dearly as irreplaceable parts of her collection. Every time she left the Soviet Union, Paquita would have to show the art she was taking with her. She would unroll the canvases and the customs officers would inevitably groan, rant and thank her for taking "indecent rubbish" out of their motherland.
Later on, the country opened up. The artists' connections had grown and their paintings rose in price, making their authors more independent, less in need of Paquita's help. Moscow became the new centre for exuberant art gatherings, the capital of "romantic conceptualism".
At the time, collecting paintings was not her goal, but a means of bringing Russian artists home with her. "I am not a gallery owner, just a passionate lover of Russian art," Paquita says, stressing the importance of the period covered by her collection, which spans the time just before and during Perestroyka, but does not end there. 
Paquita has never stopped collecting and she tries to keep her collection intact, only selling extremely rarely. When she does, she seeks to put her works in worthy hands, such as the Potanin Foundation that bought several pieces from her for the Pompidou Centre. Paquita has herself donated some of her most important works by the irreverent 'Champions of the World' group to that French institution.
She is regularly contacted to lend her most representative works. Paquita also continues to organize shows in her own apartment for her favourite Russian artists such as Nikita Alexeev (b. 1953), Georgy Litichevsky (b. 1956) or Gosha Ostretsov (b. 1967), while also keeping an eye on the younger generation. She is, for instance, fond of EliKuka, a provocative young art-duo from Moscow created by the artists Oleg Eliseev (b. 1985) and Evgeny Kukoverov (b. 1984).