People
Evgeny Granilshchikov: a reenactment of the everyday life of a lost past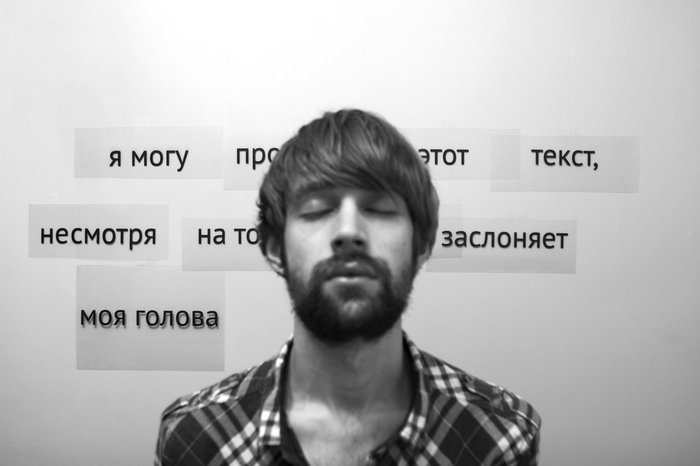 Evgeny Granilshchikov, the creator of a timeless picture of today's Russian social landscape.
Evgeny Granilshchikov (b. 1985) takes the personal perspective of an artist who has lived through extraordinary political change in Russia, the country of his birth. His subject matter is his own life experience in Russia, transformed into art.
Granilshchikov is a prizewinning artist, photographer and film director, who grew up in Moscow, and studied at the Rodchenko School for Photography and Multimedia.
He makes video installations about young peoples' lives, using a complex visual language. He juxtaposes smartphone recordings of everyday situations with professionally shot drama reconstructions, intercut with footage and soundscapes foraged from the internet.
The result is a timeless picture of today's Russian social landscape. His work takes you into an artificial world made from familiar elements, where his characters search for a meaning that does not yield easy answers.
He says his work is "a reenactment of the everyday life of the first decade of the 21st century". His signature style is his own poetic vision, set in an eerie world of interiors, dance hall floors and lit urban exteriors. It is a moment suspended between reality and fantasy. The story's characters, who are played by his friends, are caught between two worlds, divided between political dependence and personal liberty. He delivers eerie truths about the political condition, which scramble his experience into a new narrative, weaving a tale of parallel stories.
Describing his inner state as a "ruined landscape", Granilshchikov reconstructs his singular universe in museum space, using videos as metaphors of disruption and fragmentation.
His long three-channel installation film 'POSITIONS', which won the prestigious Kandinsky Prize, follows the personal and political search of three young Moscow citizens living in a spacious Stalin-era apartment, who criticise the government. The plot is split on three screens. The first tells the beginning of the story. The second recounts the middle and the third shows its conclusion.
He is influenced by the French director Jean-Luc Godard who said "a film should have a beginning, a middle and an end, but not necessarily in that order… I don't really like telling a story, I prefer to use a kind of tapestry, a background on which I can embroider my own ideas."
I asked about Granilshchikov's process. "I shoot a direct point of view using interspersing long and short episodes in an uneven rhythm. There is no classical narrative. The result is as if it had been assembled from chance scenes which have no unambiguous links between them. We never find out where the characters are going, what their aims are, but we see how an implicit feeling of alarm is hidden behind all their simple actions and movements."
He's currently working on a video interview for a new collection. Anna Zhurba, the exhibition director of Moscow's Artwin gallery that represents Granilshchikov, says, "Evgeny is a very concentrated person, he is making both art and music these days, and luckily, doesn't have a kind depression many people have at the moment." As filmmakers, both Granilshchikov and I have many issues in common living in a changing world and facing an unclear future. How do we make our films going forward? Will our films just disappear into the online universe?
Granilshchikov's stories may be open-ended, without a beginning, a middle or an end, but the whole world is in the same state of change right now and none of us know how this is going to play out…