News
Zaryadye Park: instant art for viewers with short attention spans
Moscow's new Zaryadye Park is counting on becoming an art hub a stone's throw from the Red Square and the Kremlin through instant exhibitions of no more than three paintings whose message can be explained in just 15 minutes.
A former archaeological museum in Moscow's Zaryadye Park near the Red Square is rebranding itself as an art museum focusing on pop-up exhibitions for the Instagram age. Its first exhibition took place in January and displayed just three works by former Russian contemporary art duo Alexander Vinogradov (b. 1976) and Vladimir Dubossarsky (b. 1964). A slate of such blitz exhibitions of Russian and foreign artists, lasting just two to three weeks, are due to follow. The museum is expanding to include exhibitions at the nearby Media Center, a much more spacious semi-underground building in the park, as well as in a street art space that will open in the Spring.

Zaryadye was designed by Diller Scofidio + Renfro, a firm famous for repurposing a defunct elevated train line in Manhattan into the High Line park. When President Vladimir Putin visited the demolition site of the gigantic Rossiya Hotel in 2012, he decided it the space should be turned into a public park.
For now, the museum is sticking to its original name, the Underground Museum, which houses an immovable archeological relic, part of a 16th century Moscow fortress wall, but its new concept is definitely in tune with short attention spans and selfie culture. The exhibition series is titled with a hashtag that translates as '#three_' since each show will highlight just three artworks, with multimedia screens providing bullet points of artist biographies, interactive historical data and documentary footage.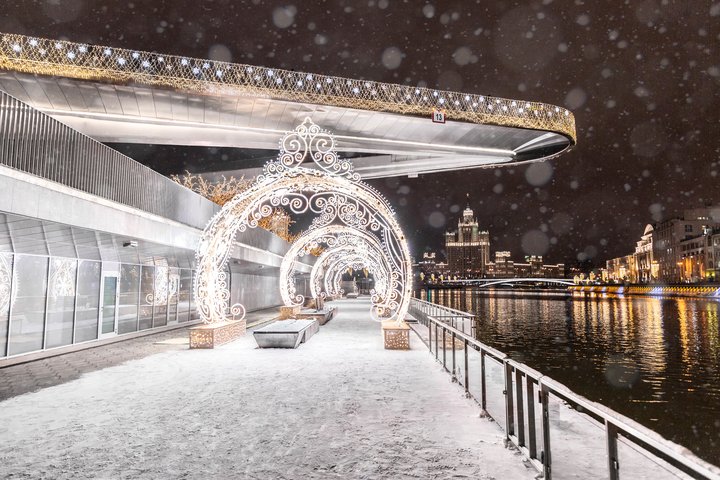 Zaryadye Park has drawn over 23 million visitors since it opened in 2017, but the Underground museum had as few as five a day, according to Pyotr Baranov, the new head of its museum and exhibition projects.
"We have come up with a new approach to popularise art in general," he said. His formula is to show only three masterpieces at a time and focus on information about individual artists.
"When you show exhibitions with one work by many different artists, it's confusing," said Baranov, especially when it involves contemporary art. "You can't do an exhibition with 10 works because it ends up being kind of silly, while in general the number three is understandable in our state, it's Orthodox and comprehensible," he said, referring to Russian reverence for the Holy Trinity.
"We are not playing the game of contemporary art. We will show everything… from Leonardo da Vinci, Egypt, Ancient Rome and Greece to our contemporaries. A key museum goal is being able to explain an artist to viewers within 15 minutes."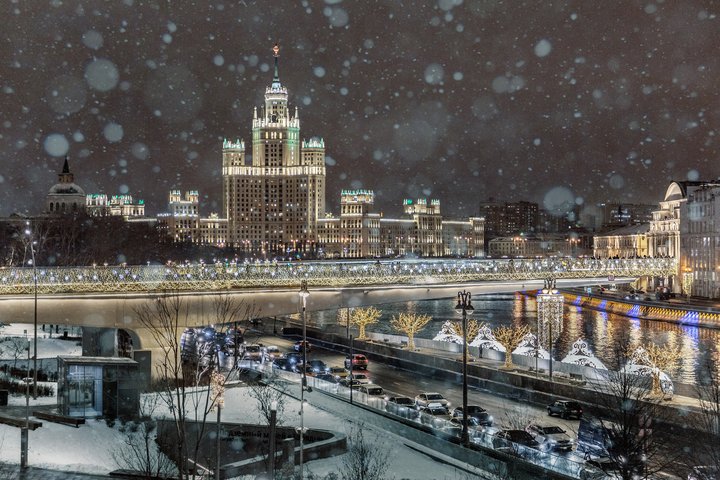 The Underground Museum's reboot was initiated by Ivan Demidov, a controversial figure who was appointed director of the of Zaryadye Park last autumn. Demidov, a former deputy minister of culture, founded a Russian Orthodox TV channel and was involved in shaping the Kremlin's youth and religious policies. Since 2015, he has headed the Kremlin-backed Contemporary Arts Development Fund, whose annual survey of Russian contemporary art casts itself as a response to international trends.
The Underground Museum is working with the Moscow Museum of Modern Art and plans an exhibition of paintings by its founder, Georgian artist and sculptor, Zurab Tsereteli, who is also the President of the Russian Academy of Arts. Upcoming exhibitions will include works by Russian avant-garde artist Aristarkh Lentulov (1882-1943), scheduled for 5-16 February, as well as Dmitry Zhilinsky (1927-2015) and Oskar Rabin (1928-2018).
This Spring, an exhibition of paintings created by Soviet art students between May and September 1941 will open at the Media Centre. (What is known in Russia as the Great Patriotic War started in June 1941 when Germany invaded the Soviet Union.) It will also feature other works on the war theme.