News
A cautious comeback: Russians museums are re-opening after the lockdown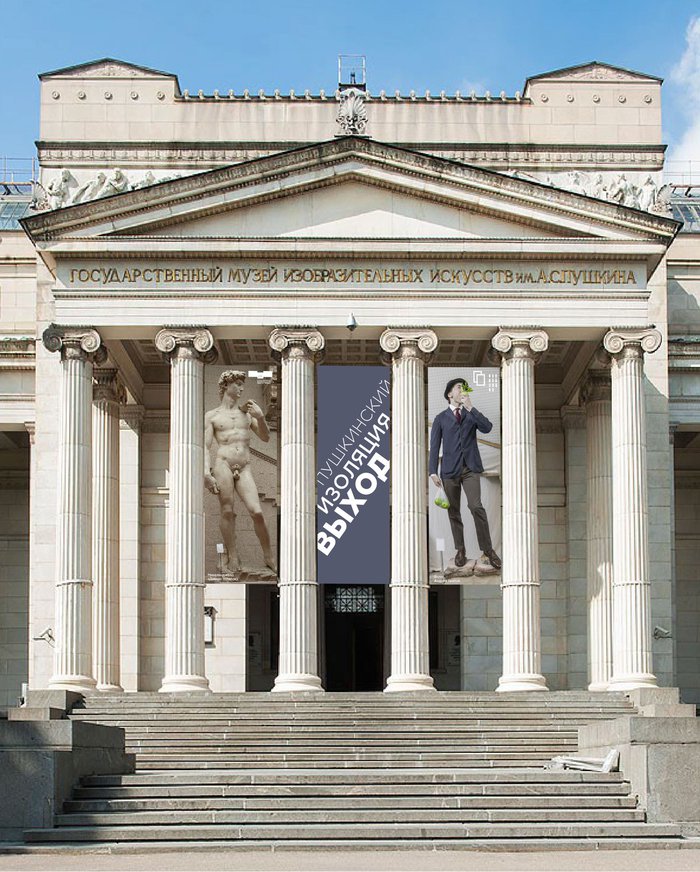 Russian museums are re-opening after the lockdown: Moscow's art institutions were in mid-June the first to welcome visitors back. New admission rules are being implemented as they seek new criteria of success, beyond the mere number of visitors.
Moscow's Garage Museum of Contemporary Art was Russia's first major museum to close due to Covid-19, on March 14, and it was also the first to reopen.
"We started disinfection in May already, because we suspected we would be allowed to reopen in June," says Anton Belov, that museum's director. Museum visitors must now buy time-slotted e-tickets, rub their hands with sanitizer at the entrance and wear masks indoors. Its 'Uniqlo Free Friday Nights' will remain free, but advance registration is required. Staff are tested for covid and many will continue to work remotely.
"We cleaned all of the ventilation systems, replaced our lamps, carried out everything that is required according to the rules," Belov says, even though the Moscow government Culture Department only sent the new rules on the eve of the re-opening.
During the lockdown, Garage's cafe supplied meals to medical workers, while museum staff continued working on research projects online. The museum had over 930,000 visitors in 2019, but Belov said numbers were never a priority. According to Belov, this year's collapse in numbers due to the pandemic "will return us a bit to reality".
Garage, founded by Dasha Zhukova and Russian billionaire Roman Abramovich, will probably suffer a shortfall of up to 140 million rubles this year, but Russian museums will probably suffer less than American ones. "Our museums are generally financed by a single family or the state," Belov says, adding that Garage even attracted new patrons during the lockdown.
Mikhail Piotrovsky, director of the State Hermitage Museum in St. Petersburg, this spring projected losses of nearly half of its usual annual revenue and obtained additional state support. He told the newspaper Rossiiskaya Gazeta in June that timed tickets, long debated, but never implemented at the Hermitage, are now unavoidable, due to covid. Visitors will be limited to spending two hours at the museum, which will undergo "regular cleanings, disinfection and airing out".
Ticket prices will stay constant, but the museum will probably start charging separately for exhibitions, something it has never done before, Piotrovsky said. He is also focusing on "financial and ethical" criteria of success such as the number of visitors the museum is able to admit free of charge (1.3 million out of nearly 5 million in 2019). The Hermitage has also scored over 38 million views of its online programming.
The museum estate of classical Russian artist Vasily Polenov (1844–1927) had "a very soft quarantine", due to its remote location in the Tula region, says director Natalya Polenova, the artist's great-great granddaughter. The size of its large park, which has reopened, ensures social distancing.
"In the past, the number of visitors at exhibitions was a popular criterion, but this was never an essential measurement for museum workers," says Yulia Petrova, director of Moscow's privately-funded Museum of Russian Impressionism. "A number of criteria that make an exhibition popular need to coincide. An exhibition of works by an artist who might not be known to a broad audience, does not gain the popularity it deserves," she adds.
That museum will reopen in July with the return of a retrospective of Russian emigre artist Yuri Annenkov (1889–1974) that was cut short by covid earlier this year. Masks and gloves will be on sale at the door.
Zelfira Tregulova, director of the State Tretyakov Gallery, told Russian Art Focus that exhibitions by classic artists such as Ivan Aivazovsky (1817–1900) and Ilya Repin (1844–
1930) were "destined to be successful", each drawing hundreds of thousands of visitors. Before covid, sales in its revamped museum stores exceeded in a single day the revenues for all of 2014.
"High visitor numbers and high revenue figures are among the criteria by which the Ministry of Culture evaluates the success of the activity of museums, but were never a goal in any serious museum," she says, pointing for example to such exhibitions as the one marking the 100th anniversary of Russia 'First Museum of Contemporary Art' (23 October 2019 – 24 February 2020).
"Revenues and the number of visitors are not goals in themselves," Tregulova stresses.  
Tsarskoe Selo near Petersburg, a palace and park museum complex famous for its Amber Room, was the target of negative Russian media coverage last year, due to a huge influx of Chinese tourists among its four million plus visitors.
The museum's closure was "a severe blow", according to its director Olga Taratynova. Foreign tourists are now gone and Russian tourists will only return in the second half of the high season.  
"That's why, in my view, there is no point in evaluating any museums' success," said Taratynova, until a clearer picture forms by the end of 2021. Once it reopens, she said, the museum should focus "on more conceptual things such as offering visitors a more individual approach". That museum has built an online audience, scoring over two million views of its first 10 broadcasts.