Discoveries
Uzbekistan's contemporary art gets a timely boost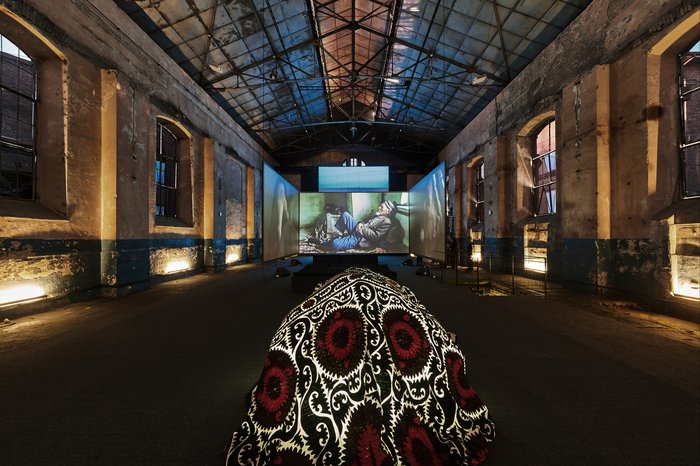 Tashkent's new Centre for Contemporary Art hopes to fuel a new generation of artists and make an international splash.
For the last few years, any art news coming out of Uzbekistan has been dominated by the country's scandal-hit Nukus Museum, which houses the world's second-largest collection of Russian Avant-Garde art. Controversy has tainted the former Soviet state's image. In 2015, that museum's former director was forced to resign after being accused of stealing paintings, while in March this year its current boss, Gulbahar Izentaeva, complained that the Uzbek Ministry of Culture had allegedly advertised her job behind her back. Luckily, the recent opening of the new Centre for Contemporary Art in Tashkent has stolen the limelight from the museum rows and has given a much-needed boost to Uzbekistan's "underdeveloped" contemporary art scene.
The new institution was created thanks to a 2017 presidential decree aimed at reforming the country's arts and culture sphere. The first exhibition is a show called "Light on the Hill," which will run until 1 June. It is the work of Uzbek film-maker and video artist Saodat Ismailova. The inaugural exhibition was co-organised by Andrea Lissoni, a senior curator at London's Tate Modern. It marks the beginning of a partnership between the new Uzbek institution and Moscow's Garage Museum of Contemporary Art, which is offering on-going curatorial expertise while helping Kazakhstan's first centre for contemporary culture. Gayane Umerova, the executive director of the Uzbek culture ministry's Art and Culture Development Foundation (ACDF), says that in the near future visitors can expect to see films, experimental theatre, educational initiatives, art residencies and children's workshops. "For too long now, our country's contemporary art has been underdeveloped. We now plan to attract major artists from around the world to inspire Uzbek artists and help educate audiences," she said.
"The Russian language is still widely spoken in Uzbekistan, which enables us to assist the country's first contemporary art centre," said Garage Director Anton Belov
Uzbekistan's arts are rooted in traditional handicrafts like carpet-making, ceramics and ornamental embroidery, but the country's president, Shavkat Mirziyoyev, who took office in 2015, says he is keen to show a new, progressive attitude to culture by weeding out corruption, improving services and projecting a modern cultural outlook. The culture ministry is focusing on contemporary arts and hopes that the Centre for Contemporary Arts in Tashkent will attract more foreign visitors to events like the Tashkent International Biennale of Contemporary Art.
Centre for Contemporary Arts
Tashkent, Uzbekistan