Discoveries
Palekh, the ancient centre of icon painting, is getting Russian Narnia nowadays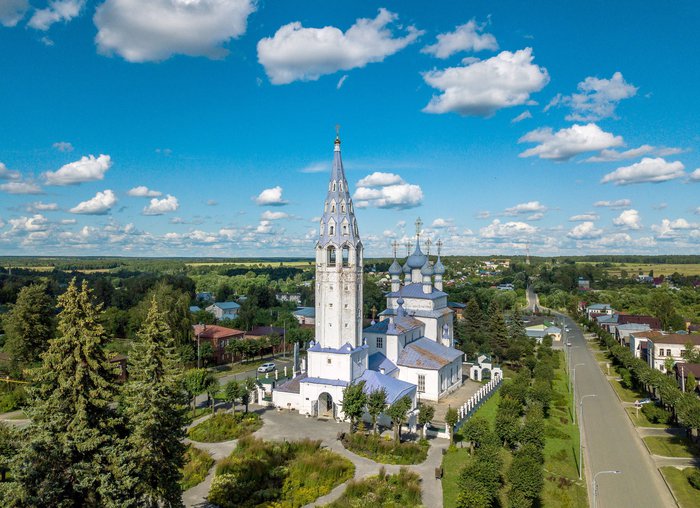 Home of the Firebird, lacquer miniatures and an ancient centre of icon painting, in recent years Palekh has sought not only to represent the art of the past, but also to make a name for itself as a local contemporary art community.
When you say the word 'Palekh' to any native Russian today, they immediately imagine a small, lacquer trinket box belonging to their grandmother. For it was the trade in lacquered miniatures that blossomed there in 1920s, which made Palekh famous in our day. This did not happen by chance. For three centuries, Palekh had been a great centre of icon painting until, after the Revolution, all religious activities were prohibited by the Soviet government. Local icon painters were forced to adapt and turned to the production of black lacquered caskets made of papier-mache. This type of painting reached a very high level, but it was always seen – as it is still today – as a souvenir.
According to art historian Ludmila Pirogova, this image of Palekh as souvenir art falls far short of the mark, because many of the best works – some of which can be considered masterpieces – are sold directly into private collections and not seen by the public at exhibitions and museums. And there are also a lot of fakes sold on the market. Lack of contemporary subject matter appealing to 21st century tastes is also a challenge. From the beginning, Palekh art was all about folk and fairy-tale themes. Then, in Soviet times, these were replaced by propaganda – so-called agitlak – with parades, construction sites and, of course, space exploration. There is a direct return to pre-Soviet and folklore themes today, even if they have a new lease of life and it seems to preserve this souvenir identity of Palekh boxes. It seems that this artform cannot catch up with the present times. What could be depicted in lacquer miniature painting today?
Nowadays, every tenth inhabitant of the village is an artist. Most belong to dynasties of artisans. Moreover, among them there are contemporary artists who intentionally avoid exposure to life in huge cosmopolitan cities, because they do not wish to lose their uniqueness in the global art process and they want to stay close to their roots. However, it's important for them to change and redefine what Palekh is. "Palekh – it's not just an icon or a casket! Palekh – it is a style!" These artists today are trying to develop a new Palekh style. One of the advocates of village life, artist Yar Pikulev is concerned not just about preserving the dying village, but with creating a new type of a rural settlement.
Since 2019, a group of artists has been organising an annual festival to show another face of Palekh and attract not only sculptors, designers, artists, and musicians, but also teenagers and millennials to bring a younger more contemporary vibe to the village. They established a practice at the outset to give the festival a new title each year. In 2020 it was called 'Russian Narnia' and people felt it was so suited to Palekh in general that people have adopted this title as a kind of informal name.
The most recent festival in Spring 2021 was called 'Palekh. Resurrection', a title with a double meaning. On the one hand, organizers are promoting interest in the origins of the ancient style, on the other hand, "resurrected" workshops were opened as a new Art Centre, which has its own artist residence. Currently an exhibition of contemporary artists is on view there.
During this festival, a public talk involving art critics and curators, such as Alisa Prudnikova, Commissioner of the Ural Industrial Biennial of Contemporary Art, Katya Bochavar, Director of Ground Solyanka Gallery, Alisa Savitskaya, Curator of the Museum of Moscow and others, was organized by 'Visit Ivanovo'. There the novel concept of a Rural Biennale was born and the event is already scheduled for the summer of 2023. This will likely focus not only on Palekh, but also spread its scope to the local towns of Plyos, Kineshma and, possibly, Ivanovo, historically a centre of Soviet Constructivism. According to Marina Galkina, an art activist and a member of group 'Sozvezdie Redis', the mission of the biennale is to find new meanings in the phrase "Russian is Beautiful".