Discoveries
Kyiv Art Week tries to bring Ukraine closer to the West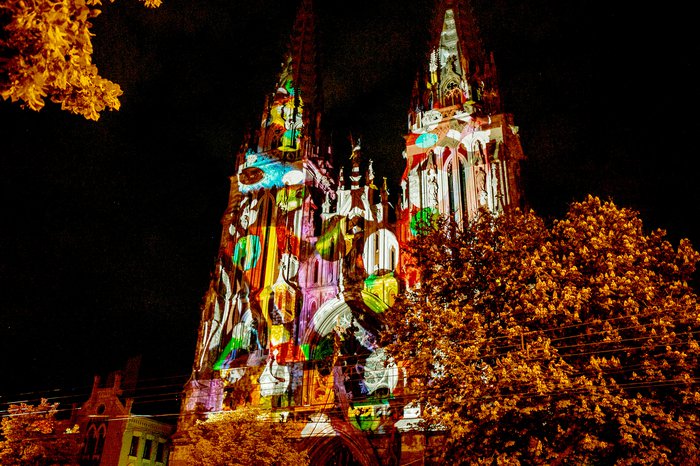 Russia drops off the cultural map at Ukraine's major art festival. The only mention of Ukraine's northern neighbour comes from a punk artist who makes fun of Russia while tucked away in a Kiev basement.
Kyiv Art Week, which took place in the capital of Ukraine during the last week of May, was a frantic effort to join the international art scene, offering an almost united face of apparent normality. This is despite the fact that the country is not only at war, but is also undergoing a deep economic crisis and that Ukraine's voters massively rejected the entire political elite in recent presidential elections. 
The slogan of this major art event was "this is not a competition" and despite Ukraine's troubles, the organiser of the 4th edition of Kyiv Art Week, Eugene Bereznitsky, succeeded in bringing together 38 galleries and hundreds of artists, art collectors and institutional actors in the basement of a shopping mall whose owner provided 5,000 square metres free of charge in the name of art. Apart from the legendary San Francisco dealer Serge Sorokko, there were no big names among the six international galleries that made the trip to Kiev. As a consequence, Ukranian artworks dominated the festival. 
A notable exception were the sculptures of the Spanish artist Jaume Plensa (b. 1955), who was invited by the M17 Contemporary Art Centre. Plensa's giant but soft meditative faces struck a chord with Ukrainian audiences for whom monumental art is associated with Soviet monuments that commemorate war and suffering. Another thrilling side-event was a project called "Footnote 11," a series of installations making fun of Soviet and post-Soviet consumerism curated by Barbara Piwowarska and Guillaume Rouleau inside Kiev's thriving Volodymyrsky Market.
Dozens of art foundations and museums teamed up to spread the festival spirit through downtown Kiev. One of the most intriguing events was the "temporary" transfer of a large collection of the works of the "cursed" underground artist Stas Volyazlovsky (1971-2018). The artist's mother handed that collection over to Ukraine's Grynyov Art Foundation until a museum willing to accept her donation can be found.
A foreign visitor cannot fail to notice that Kiev now looks to the West while totally ignoring its former Russian patrons. Five years after Crimea's takeover by Russia, it looks as though there is no longer any connection between the two countries, despite the fact that they share so many cultural icons. At Kyiv Art Week, it seemed as though Russian art had simply ceased to exist. Its only presence was well-hidden in the basement of the art fair where Russia was ridiculed in the punk collages of the Ukranian artist Oleg Kharch (b. 1963), a member of the Khlebozavod collective.
Maidan-inspired paintings, provocative nudity and social criticism were abundant at the festival. Like their Western counterparts, Ukrainian artists tackle topics such as non-traditional sexuality, gender issues, the environment, social criticism and religion — all subjects that tend to be carefully avoided at public events in Russia. 
Ukraine is the only European country involved in a war on its own territory. It has been losing a soldier almost every day for the last five years. Yet somehow, the peaceful streets of Kiev are oblivious to the deadly conflict 600 km away, as are the artists featured here. The only exception is the "Annual Report," produced by Yevgen Chernyshov (b. 1984). It is an installation made of a multitude of empty cartridges discarded by young soldiers leaving the front. Ironically, "Annual Report" takes the shape of a typical Ukrainian embroidery. Add to that the war machines of Belarus painter Alexandr Nekrashevich (b. 1973) at the Scherbenkov Art Centre whose canvases feature disproportionate, state-of-the-art fighter planes suspended like angels inside churches. Those paintings remind us that war lurks exactly where one would expect peace, and they send an ominous signal to the Europe to which Ukraine so desperately wants to belong.