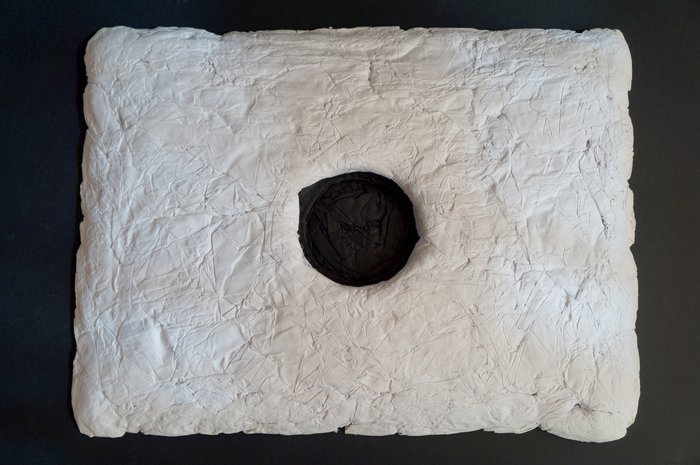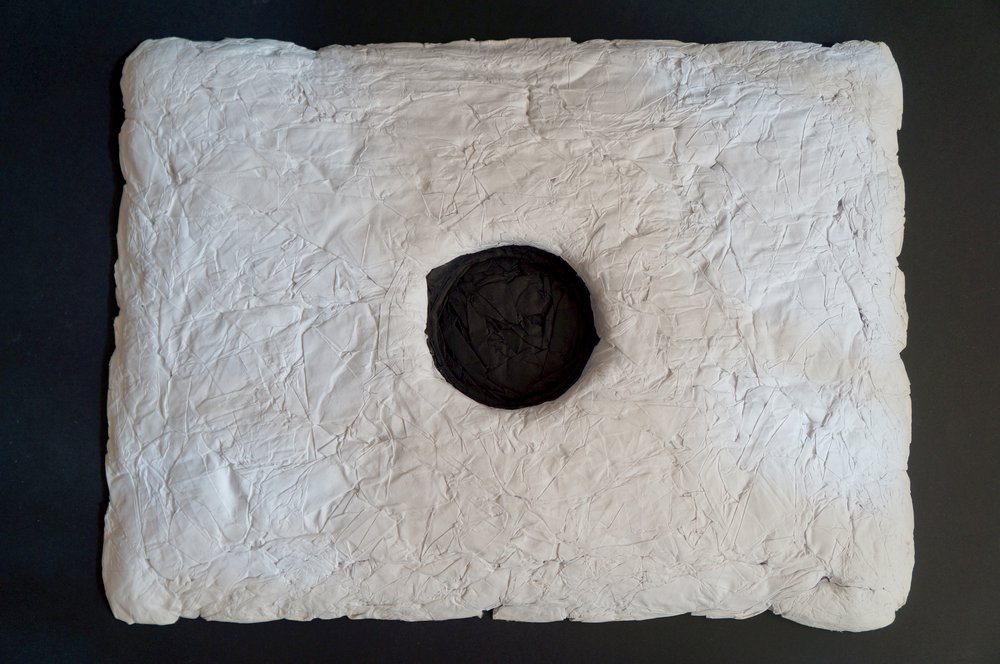 Aleksey Hamkin. From "Snowiness" at 25 Kadr Gallery
In pursuit of art: top Moscow galleries that are hard to find, but worth a search.
If you think that a gallery is basically a shop, and therefore requires a big sign and floor-to-ceiling windows, think again. Some of the top players of Moscow's art market prefer to keep a low profile. You'll never find them unless you know exactly where to go. They lurk in basements or occupy redesigned private flats. Even if the gallery's web-site does not say "by appointment only," a provisional phone call is always advisable. For most galleries in Moscow, the working hours advertised online are not dogma. Your chances of bumping into a closed door increase on weekends and in the summer. Some of these secret gems are experimental multi-purpose spaces such as the Cube art centre underneath the Ritz-Carlton hotel or the Maxim Boxer gallery, hidden within a bar called Perelyotny Kabak, as well as Szena in the basement of the Richter Hotel. (These three were covered in the 6th issue of Russian Art Focus). Others are more traditional galleries with decades of history and an impressive exhibition record.
Krokin Gallery, for instance, is coming up on its 30th anniversary. It was initially called NeoShag (translated as "A New Step"), but owner Mikhail Krokin rebranded it when he realised that the name raised eyebrows at international art fairs. Located in a redesigned flat on the third floor of a residential building in central Moscow, the gallery concentrates on established and mid-career Russian artists. Among them are Francisco Infante-Arana (b. 1943), Natalia Turnova (b. 1957), Konstantin Batynkov (b. 1959 — see profile in 7th issue of Russian Art Focus), and the art duo formed by Marina Belova (b. 1958) and Aleksey Politov (b. 1966), to name but a few. Exhibitions change every month and the gallery often organises exhibitions of its artists in state museums. One of Krokin's traditions are Opera matinees: in warm weather, the owner invites an opera singer to perform on the balcony facing a small pedestrian square, to the surprise of passers-by. The gallery is open almost daily, but an appointment is essential.
Another veteran of the Russian art market is the VP Studio, run by the gallerist Vera Pogodina. Founded in 2000, it is located in the basement of a residential building two steps away from the Kremlin. Actually, several top Moscow galleries which participate in international art fairs, such as Iragui and Kovcheg, are located in such basements, so there's no sense in judging by appearances. But while most at least have a modest sign on the door, the VP Studio gives its visitor no such encouragement. Yet descending its few very steep steps is worth the effort. Down below, there is always an exhibition of one or other well-known artist such as the Budapest-based Olga Tobreluts (b. 1970), Vitas Stasyunas (b. 1958), or the ubiquitous Konstantin Batynkov. This is no surprise since exclusive gallery contracts are not common on the Russian market. The gallery also stages exhibitions in museums: the most popular one is its annual "New Year Postcards" show in December, which brings together small-sized works in different media created by dozens of Moscow artists. The most loyal customers are invited to a showroom in the attic of another residential building a few blocks away. Stunning views over the Moscow's rooftops come as a bonus to any purchase. Both the gallery and the showroom can only be visited by appointment.
Kultproekt Gallery, which is over 10 years old, is a part of an informal art district dotted with museums and private galleries and situated between two of Moscow's smartest streets, Ostozhenka and Prechistenka. To gain access, open the extremely magnificent carved door of an old residential building and ask a vigilant concierge to direct you to the gallery on the ground floor. The windowless Kultproekt is not your trivial white cube. Its dimly lit main hall features bare brick walls, covered in dark grey paint. Apart from the unconventional interior, the gallery, founded by architects Yulia Manusevich and Irina Solntseva, is known for its thought-provoking conceptual group shows. It works with both young and established artists, among them classics such as Yuri Kuper (b. 1940) or Olga Bulgakova (b. 1951). Kultproekt has recently opened a branch in another unexpected location, the Cube art centre, which attracts throngs of art-lovers and party-goers on opening nights in spite of its inconspicuous locale in a hotel basement.
25 Kadr, which has been on and off the market for a little less than a decade, occupies a few rooms on the second floor of a beautiful historical mansion converted into an office building. The gallery, run by art historian Alise Bulchak, focuses on young and emerging artists and the shows are often staged as total installations. Due to its tiny rooms and high ceilings, the space has an unusually intimate atmosphere. The gallery runs an art course for small groups, taught by young artists and art historians. Currently closed due to the owner's maternity leave, it is slated to re-open in 2020.
Another kind of Moscow's secret art hubs are artist-run spaces, which serve as both exhibition halls and studios, such as the spacious and ambitious Electrozavod Gallery. These hotspots of the city's art scene deserve a separate account, to be published in a future issue of Russian Art Focus.