Art Market
New places and familiar faces: new artsy hotspots in Moscow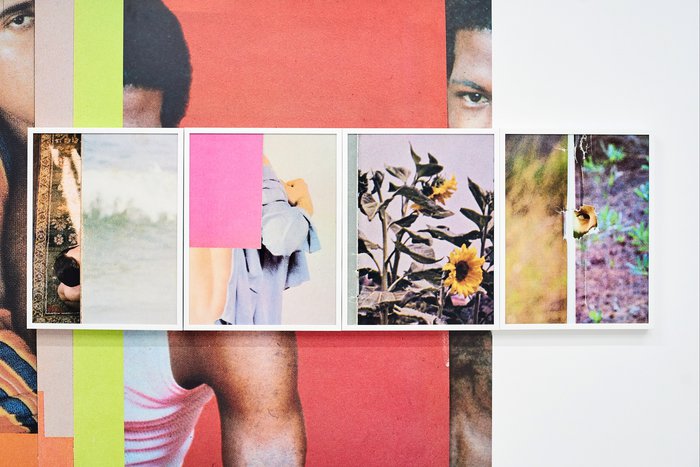 View of "Pacifico Silano. How to disappear" at Fragment gallery
Moscow's art dealers are always on the move – in the new season, there are at least four new addresses to note.
Tourists of the world, rejoice! Today, you don't have to wander away from the unavoidable Red Square to see Russian contemporary art. The newest and most central hub for art activity is Gostiny Dvor ("Merchant's Yard"), a restored historical shopping arcade, whose origins date to the 16th century. It is located a mere stone's throw from Red Square and hosts major art fairs such as Cosmoscow, Da!Moscow and the Russian Antique Salon. Since the closure of the Central House of Artists this spring, Gostiny Dvor is being turned into a gallery centre. Vellum gallery was among the first to move in. Founded in early 2000s by art historian and dealer Lyubov Agafonova, it trades both in antiques and non-conformist art of the 1960s and 1970s. Here you can find works by Anatoly Zverev, Yulo Sooster, Ernst Neizvestny, Dmitry Plavinsky, and Vladimir Yakovlev, to name a few. Don't be surprised by Empire chests of drawers and Louis XVI chairs lining the walls as Vellum shares its space with the Russkaya Usad'ba (Russian Country House) gallery, which deals in antique furniture. 
Another newcomer to the Gostiny Dvor building is the Vladey auction house, founded by dealer Vladimir Ovcharenko, who also owns the Ovcharenko gallery (known for almost three decades as Regina). In addition to its two existing venues at the Winzavod art centre, Ovcharenko has converted a former restaurant into a new space on the ground floor and basement of Gostiny Dvor. It is now being used for auction sales and exhibitions. Don't miss a wooden bar counter decorated with mythical animals and other obscure symbols. These were painted by the Moscow artist Egor Koshelev (b. 1980) who turned the only surviving part of the restaurant into an impressive art installation. The bar is fully functional and serves free Georgian wine on opening nights.
The young and dynamic Fragment gallery, which works mostly with emerging artists under 35, had no permanent space for most of the year, save for a small booth at the Cube.Moscow art centre. Fragment has now boldly ventured way off the beaten path to Krasnaya Strela (Red Arrow), an office and apartment complex located about seven kilometres from the Kremlin. Sergey Guschin, its ever-optimistic owner, hopes that the opening of Museum of Russian Abstract Art nearby will attract more foot traffic. Not only has the location changed, but the gallery's policy itself has as well. According to Guschin, he's updating his artist pool and will opt for more projects dedicated to social and political issues. The inaugural exhibition shows works by the American artist Pacifico Silano. His collages are made from collages of gay porn magazines and dedicated to victims of HIV and AIDS. They are on view until December 1. 
The opening of RuArts foundation, scheduled for March 2020, is much anticipated by the local art scene. Founded in 2003 by the collector Marianna Sardarova, it was mostly known for its eponymous gallery which opened a year later. For years, RuArts gallery was known for putting up solo shows of top international artists such as the American Spencer Tunick (b. 1967) or Japan's Yasumasa Morimura (b. 1951) in addition to local ones, as well as eagerly supporting Russia's street art scene. The foundation is now about to unveil a permanent exhibition of the owner's collection, encompassing about 2,000 artworks. It will be located in a six-storey building in central Moscow, redesigned by well-known architects Anton Nadtochiy and Vera Butko.