Art Market
Discovering a new world: Hermitage's first NFT show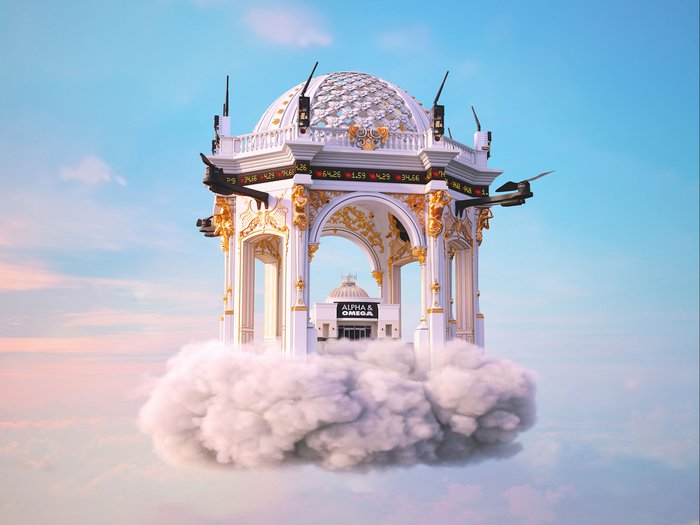 St. Petersburg's Hermitage museum prepares to launch a virtual NFT exhibition focusing on the 'Tokens' and not the 'Fungibility'.
One of the world's oldest and largest art institutions is set to take a pioneering step into the cutting edge of contemporary art with its launch of a fully virtual exhibition of the crypto world's newfangled Non-Fungible Tokens (NFT), but instead of auctioning off unique digital codes of classical artworks in its collection, nothing goes under the hammer this time. When the State Hermitage Museum launches the fully virtual 'The Ethereal Aether. An Exhibition of Digital Art' on November 10, it will feature no auction, no sales and no cryptocurrencies. Instead, curators Dimitri Ozerkov and Anastasia Garnova intend to explore the cultural and artistic gravity that NFTs can store — rather than simple transactional value — and to tackle questions of virtual curatorship in an art world increasingly disrupted by digital innovations.
"This exhibition is a sort of an oxymoron," Ozerkov told Russian Art Focus. "NFT is a format in which any activity is a monetary transaction. Our task is to highlight the place of art in this… and this is why the works will not be for sale."
Prospective viewers will receive a QR code through which they can access a virtual building styled after the famous Neoclassical building of the Old Saint Petersburg Stock Exchange, an allusion to the marketplace that is inextricably linked to the phenomenon of NFTs. Beyond the ornate columns and pediments, viewers will be able to see the works of over 30 artists and entities, both arising from the world of NFT proper and already established artists making their first ventures into the format. Among them are Urs Fischer, Eve Sussman, Mat Collishaw, Zhang Huan, Refik Anadol and others. "We are doing the first virtual museum exhibition, this is its novelty. We are interested in resolving the situation of museumness," Ozerkov said, emphasizing that it was important not to occupy any physical space to showcase the works digitally. "We consider an exhibition on screens to be video art," he stressed.
In addition to renowned contemporary artists and digital artists, the exhibit is set to feature the blockchain commodity of CryptoKitties. Considered by some as proto-NFTs that allow users to collect, trade and breed unique virtual cats since as early as 2017, CryptoKitties will feature purely for their historical value.
Artists address a host of contemporary topics with a focus on the environment and include a work which can perhaps be read in part as dark allegory of the pandemic: Shua Lea Cheang's Petridish work in which cultivated bacteria in mutation are used as an infiltrating agent to enter the human body acting as a bio-engineering weapon.
"We are looking at this from the research point of view and these are important from the point of view of the history of the development of NFT," Garnova said. "In one way or another, all the works are related to the history of NFT or somehow fit into the subject of blockchain and interact with its code." Perhaps, for the first time ever, the ownership of the NFTs, usually a defining feature, has no bearing on the credo of the exhibition itself. "We cannot imagine an exhibition without someone owning the work or trying to sell it, because NFT is not a format of art, but a format of ownership rights. This is where we strive to show this without disregarding rights, but to try to see what is art in it after all," Ozerkov said.
The exhibition itself comes as part of a larger project by the State Hermitage Museum to harness itself for the digital age. The museum made headlines with its first venture into the world of NFTs earlier in August, after netting nearly half a million dollars auctioning works of Leonardo Da Vinci, Vincent Van Gogh, Wassily Kandinsky and Claude Monet's works belonging to the museum. Hermitage 20/21, an expansive contemporary art program led by Ozerkov, has outlined the ambitious goal of building a fully virtual Celestial Hermitage that will contain all the works in the museum's coffers. According to Ozerkov, Ethereal Aether may serve as a harbinger of more NFT-centric shows to come, such as a possible Russian NFT exhibit, given what he called keen interest in the phenomenon among digital artists and audiences.
The Ethereal Aether. An Exhibition of Digital Art
St.Petersburg, Russia
November 10 – December 10, 2021